Our Director for Retail, Chris Taylor, caught up with retail CEO Jonathon Fitzgerald to talk about the current state of retail and in particular the people agenda. Jonathon was most recently CEO for Mamas & Papas, has held board positions for Target and Matalan and has just embarked on a new role as Group President for Reitmans, a leading clothing retailer in Canada.
___________________________________________________________________________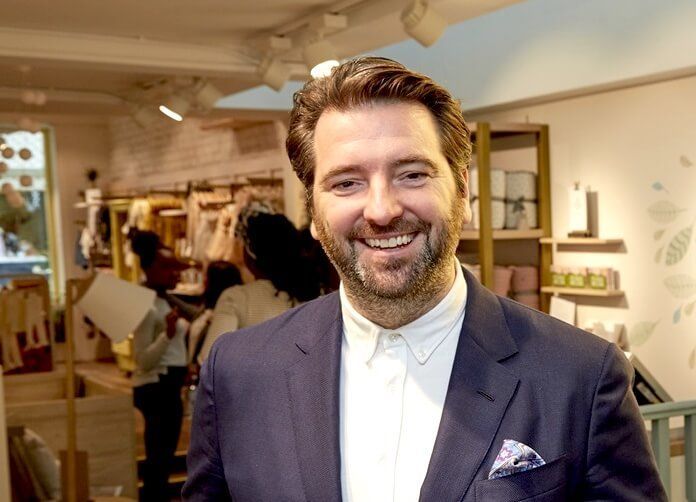 CT: Hi Jonathon, it's great to see you and thanks for spending some time talking with us. So you left your role as CEO at Mama's & Papas earlier this year – what have you been up to since then?
JF: I've been resting between roles – I don't like to use the phrase gardening leave, as I don't like gardening! This has given me the opportunity to reflect on the state of UK, and international, retail and the challenges it faces. The primary one is the rise of technology and how consumers shop, but as part of this there's the human element – how your people contribute to business success.
CT: We know the people and technology agenda in retail is changing rapidly and I'm interested to hear more on what you see in boardroom discussions on these topics.
JF: As CEO you have a unique perspective since everyone comes into board discussions with their wants and needs. While all are aiming to be part of a single plan, every director has their own concerns.
Starting with those responsible for marketing and digital – whether they are the CMO, Marketing Director or Digital Director, these guys have the power of the future on their side. They are coming to the table with talk of AI and robots, and their challenge is about meeting their requirements for CAPEX budgets, as money could be spent ad infiniteum on all of these amazing gadgets.

Then you have the Product/Trading Director, who is facing Brexit and the impact on margins of exchange rate changes that mean their products are 30% more expensive overnight. At the same time there's a malaise in the market over what people really want and need. So they face an uphill battle delivering the right product and being flexible.

The HR Director is often overlooked in these discussions. This is because they deal with people and come to the table asking for investment, better packages for staff and ultimately they feel like a resource drain. This shouldn't be the case, as I'll explain later.

The Retail Operations Director also brings a long to do list to the table – from zero hour contracts and the national living wage to turnover issues. Essentially, all the things that come from managing people in big teams.

The IT Director is aiming to balance the stability of the IT roadmap with the ambitions of the digital team to introduce the latest new technology, which are never as easy to plug in as you think.

The Finance Director is focused on the numbers and in delivering to a budget that is potentially lower than last year.
As CEO you need to balance these conflicting needs within a finite budget. Where do you place your bets? Where do you put CAPEX for best ROI while future-proofing the business so that you don't wake up one morning out of touch? How do you protect your brand? How do you grow? How do you make the best out of the situation you are in?
CT: That's a challenge we're seeing many Retailers facing. What are your thoughts on where Retailers should place their bets?
JF: As a modern, future-facing CEO it is all too easy to go with the Digital Director and support anything with the word 'digital' in front of it. But I think it's not as simple as that, particularly if you have a store estate with people out there, in front of your customers. When you think about all the people you have out in the stores, interacting with customers, understanding the customers' wants, needs and feelings every single day, that store team, these thousands of people; in a way they are all data points. They all have insights, feedback that could be analysed and turned into trends, themes and a central understanding that is used to change the plan and trading pattern. But we don't listen to these people often enough, we don't talk to them – we might ask them once a year how they feel, but we don't spend enough time turning their insights into data that we can use. And these are the people that are closest to the customer! It feels like a very wasted opportunity.
In comparison, digital is all about data. We can easily analyse digital traffic and focus on the metrics that come from the online funnel, all the stages where we lose the customer on a digital basis. Here there is data, reports and dashboards – stuff we can analyse and everyone in the organisation can quickly get hold of that information.
Of course, if you compare that to the "analogue" store world, where people who are speaking with the customers directly and who can give you a bit more insight, we very rarely turn their data into dashboard metrics. For example, if you analysed where you lose customers in-store as much as you do losing customers on their journey through the website, all of these datapoints could be converted and compared.
CT: Wow, that's a really interesting perspective comparing the digital and analogue worlds. Retailers are missing the opportunity to drive more data from their stores via people. Why do you think that is?
JF: I think they aren't joining the dots enough to realise the importance of their people. In essence the touchpoint of your brand, the final feet of the brand vision, is in the hands of an often transient team, with little connection back to the decision makers in head office. Add in that a higher labour turnover means that probably 30% of this touchpoint is inexperienced and probably undertrained.
If in a digital world you thought that 30% of your knowledge, 30% of your machine learning, 30% of your digital science was lost every month, how much would you invest to fix that problem? And yet that is what is happening out there with people; the "data touchpoints" in the store.
CT: We know from talking to retailers than employee turnover is both a continuous and costly challenge for them. Given that most multi-channel retailers still deliver 80+% of their revenue through that analogue store world, what advice would you have for them?
JF: Retail CEOs need to think – are we investing our time, resources, CAPEX budget and focus into the things that touch the customers most, and the people who understand the customers the most? Are we putting the money where the customer will reward us for it? Maybe we're focusing too much on digital, on things like AI, and not enough on EI (Employee Intelligence). We know that the very nature of work is changing and people are looking for a greater sense of purpose and involvement in their work. We know that the newer generations of employees expect to be heard, expect to be engaged. So why not use them as data points for our stores? We have a great opportunity to drive EI as the way forward in terms of knowing what works and what doesn't, what is hurting our store execution and what helps to convert and keep the customer.
CT: Jonathon, thanks for talking to us and sharing your thoughts. Best of luck with your new role in Canada!
Try Questback
Questback is a leading Customer and Employee Experience solution that makes it easy to collect, analyse and take action on key stakeholder insights.