Turning feedback into business advantage
Organizations today need to build trust, increase effectiveness and unlock innovation. Your people are, therefore, the key to business success, providing the insight you need to engage with them and improve and grow your bottom line.
What are you doing to connect with them today?
Questback Can Help
Discover the path between engagement and results
Every day, Questback helps its customers promote a culture of trust through:
Active Listening
Transparent Dialogue
Insightful Analysis
Meaningful Action
Trust holds the power to transform organizations, creating a high-performance culture leading to competitive advantage.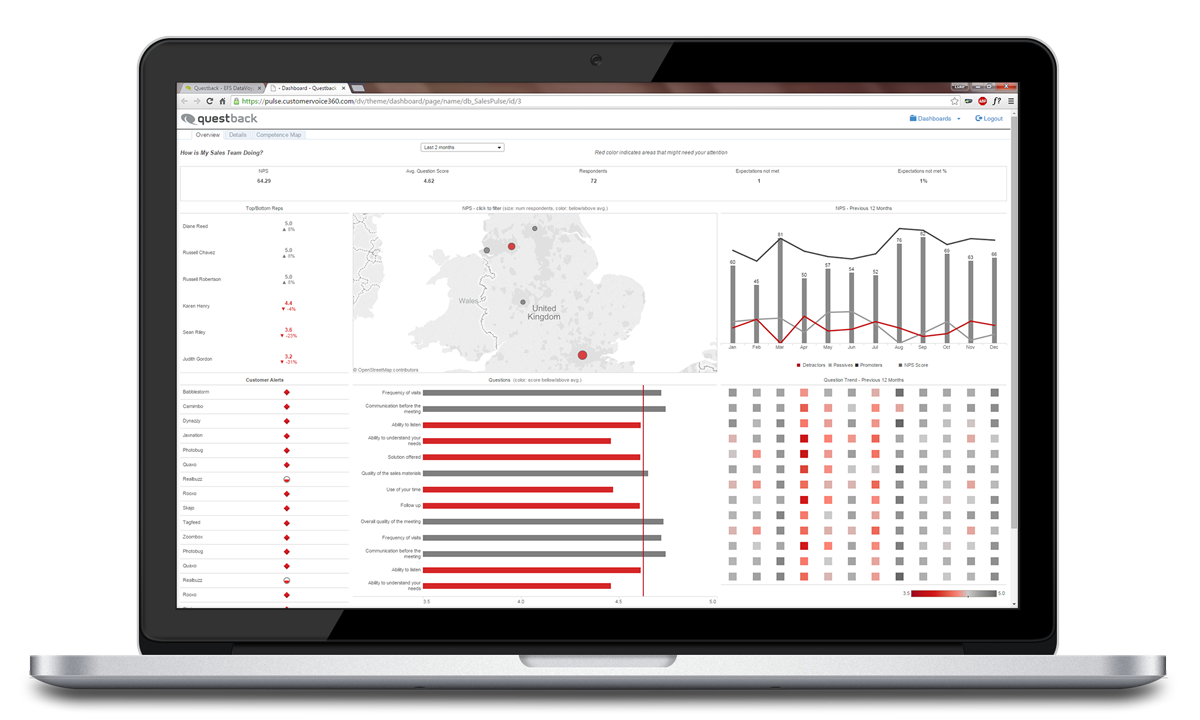 scalable, customizable solutions with measureable benefits

Customer Experience
Harness the power of the customer voice through customized feedback.

Market Research
Questback solutions help you gain insight about customers, markets and competitors.

Human Resources
Find new ways to help your team excel by conducting employee feedback surveys.

Marketing
Be at the forefront of your industry through gathered insights.

Find out how RSA reduced costs while increasing engagement and driving significant cultural change.
Read More
Case Study

Built on Questback, the Customer Satisfaction Survey Program helps SWISS to improve its customer experience.
Read More
Case Study

Gathering employee feedback to take specific action and achieve real change.
Read More
Case Study

Integrating customer and employee insight into business decisions.
Read More
Case Study