Nyheter

|

Questback Adds Seasoned Privacy Counsel and Announces Top-notch GDPR Support in Upcoming Release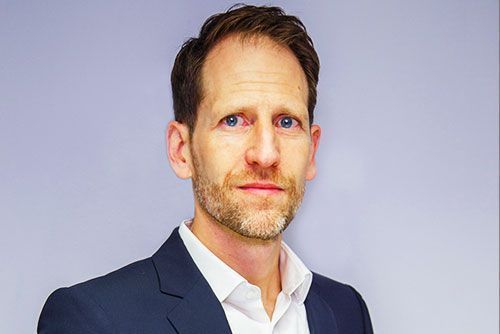 Customer, employee or market data—get peace of mind knowing your feedback data, its storage and data processing are GDPR compliant. With Questback, it's that simple.
New York City, New York – April 27, 2018 – Questback, a global leader in enterprise feedback management, today announces its upcoming release highlights top-notch GDPR support for collecting and processing feedback data. Perfectly timed with the impending GDPR enforcement date on May 25th, Questback delivers on its promise of superior technology, services and support for its global customer base.
Headquartered in Europe, Questback's data centers in Germany were designed to meet the highest security requirements in addition to its GDPR compliance. Exemplifying Questback's commitment to GDPR and data privacy, information technology attorney and certified Data Protection Officer, Marc Oetzel, joined the team of General Counsel and Compliance Officer, Sara Habberstad, as Questback's Privacy Counsel. "At Questback, we take privacy, security and compliance very seriously," states Oetzel. "Our team has been preparing for the GDPR since 2015 to ensure that our solutions help customers handle, use and process the critical data they need to grow their operations—without having to worry about violating the new set of privacy regulations." Oetzel contributes more than 15 years of corporate and legal expertise focused on IT, data protection and software technology.
Ensuring GDPR compliance starts with selecting a reliable software supplier who ensures data processing is compliant. Questback's upcoming functionality enables GDPR compliance across customer, employee and market data including proper consent management, transparency, data processing and individual's rights.
"Trust is fundamental for businesses to compete today," states Frank Møllerop, Questback CEO. "It requires redefined constructs around governance, accountability and transparency. GDPR is a perfect example, a step in the right direction when it comes to data security, privacy and trust."
Questback's solutions will enable you to create and conduct your surveys in a compliant fashion by design and default. When it comes to your customer, employee or market insight, Questback is the smart choice.
[[*cta-code]]
ABOUT QUESTBACK
Questback is a complete feedback system that helps companies transform customer, employee and market research programs. Used by thousands of companies, including one-third of the Forbes list, Questback is the smarter, faster way to manage feedback. Get the software, services and human support you need to manage customer, employee and market feedback – all in one place. People matter. Get their insight.
###
Want to see how Questback can work for your business?