TRANSFORM YOUR ORGANIZATION TO LIFT ORGANIZATIONAL INTELLIGENCE, INNOVATION AND PROFITABILITY
In hyper-competitive times where change happens at exponential speed, organizations need to innovate continually. It's not enough to transform once. Organizations need to be transformative, shape-shifting as their environment demands.
The way your organization is designed can supercharge employee engagement, empower leadership at all levels and increase alignment.
Increase your ROI
Eliminate communication barriersSee where blocks to information flows exist and remove them.
Increase individual and organizational intelligenceOrganization design unlocks trapped human potential for innovation.
Be 'purpose driven'Drive alignment by integrating your purpose into your operations.
Engaged employees are more attentive and vigilant. They look out for the needs of their coworkers and the overall enterprise because they personally 'own' the result of their work and that of the organization.

Gallup Research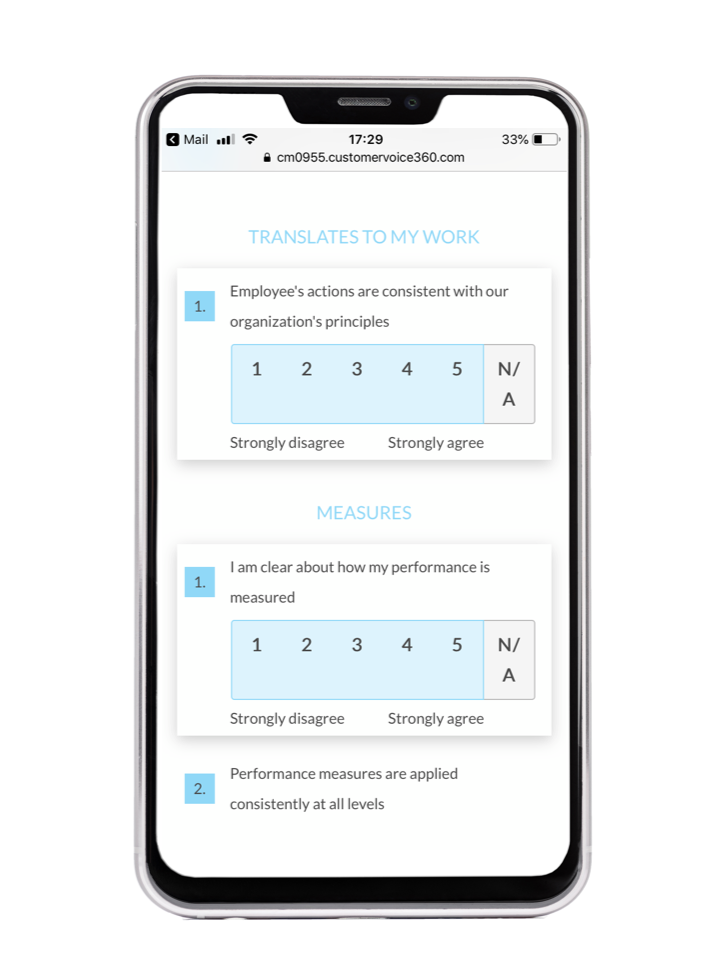 ORGANIZATIONAL INTELLIGENCE POWERED BY QUESTBACK
START THE JOURNEY TO BECOMING TRULY TRANSFORMATIVE
Being transformative means your organization is consistently learning and adapting faster than the rate of change.
Transformative organizations design their functions and operations for maximum coordination and allowing them to be resilient in the face of change. They unleash employee creativity and collective intelligence to outperform the competition.
Our survey diagnostic gives you a clear picture of where to focus your energy and attention – what you need to do more of, what you should reduce or stop, and where you need to completely restructure to achieve sustained profitable growth.
Imagine how that would impact your ability to propel change. Being transformative means that the very design of your organization is adding wind to your sails. Steadily. Day after day.
TRANSFORMATIVE ORGANIZATIONS DO IT BETTER
Find out why and how transformative organizations are winning in disruptive times.
ORGANIZATIONAL INTELLIGENCE GIVES YOU
Multiple perspectives:

Survey diagnostic designed with different question sets for senior executive teams, middle management and employees.

Real-time dashboards:

Simple and intuitive dashboards allowing at-a-glance understanding of opportunities for true business transformation.

High leverage, low cost:

Survey diagnostic will identify the critical steps you need to take that will give you the highest ROI for the least cost.

Debrief included:

Included in the cost of the survey diagnostic is a 90 minute debrief for you and your leadership team and an action planning session with an organizational transformation consultant with experience consulting with some of the biggest brands across the globe!

Read More
White Paper
Discussions and debates on the topic of the Future of Work show no sign of abating. With people and organizations front of mind, in this short whitepaper, we share our perspectives on the role feedback-driven insights will play in helping HR leaders and their teams prepare for the future.
Read More
White Paper