EFFECTIVE LEADERSHIP STARTS WITH
EFFECTIVE FEEDBACK
For any organization, strong leaders are what make the difference between simply being good and being the best. They motivate and unite those around them, often inspiring them to achieve unexpected or remarkable results.
By assessing individuals on key leadership behaviors and competencies, Questback's Leadership Solution helps organizations develop leaders in every corner of their organization.
Identify hidden strengths and expose blind-spots
Leadership Assessment for Leadership Development
Maximize market IMPACTEnsure the right people are in the right roles.
CLOSE THE CAPABILITY GAPChart improvement to close skill gaps.
GROW DIVERSITY AND TALENTAssess and develop at all levels, continuously.
According to Deloitte, investors value firms at a 15% premium for effective leadership or a 20% discount for perceived mismanagement.
TAP INTO UNTAPPED POTENTIAL
Learn how you can develop great leaders at every level in the organization.
Developing leaders is still the number 1 concern for CEO's. Strategy Is Nothing Without Effective Leaders to Execute.

Global Leadership Forecast 2018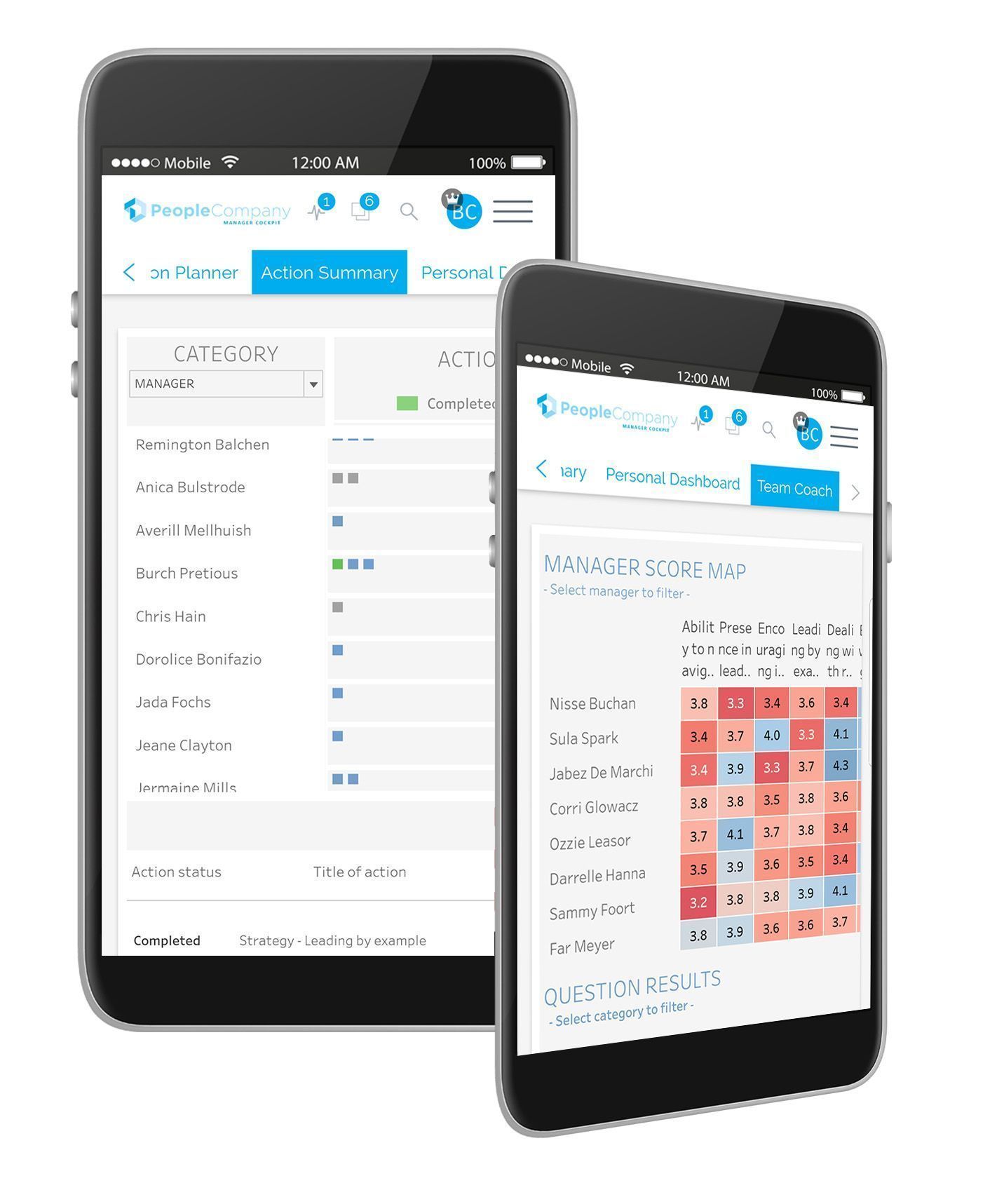 QUESTBACK'S LEADERSHIP SOLUTION
MAKE LEADERSHIP A TWO-WAY STREET
As organizational structures and hierarchies begin to flatten, it's ever more apparent that leaders operate at every level within an organization, not just from the corner office.
Being an effective leader requires a broad set of skills, abilities and know-how. Questback's Leadership Software gives organizations, teams and their leaders meaningful insight into a leader's performance as seen through the eyes of others, as well as their own.
It doesn't stop there. As well as highlighting areas to hone or improve on, our solution provides action planning to support and guide both the leader and their teams as they discover and develop.
Great Leadership makes great business sense. Say no more.
THE CHANGING FACE OF LEADERSHIP
Strong leadership has never been more important if you want your organization to thrive. How can you create and grow the right sort of leaders, across your business?
The good news is that inspirational leadership can be taught, and it can be learned. In fact, all of us possess some of the qualities of inspiring leaders. The secret is to help leaders build upon the strengths they currently have and shore up any qualities that may compromise their ability to inspire. This starts with 360-degree feedback to assess each leader's current ability to inspire.

Bain & Company
LEADERSHIP SOLUTION GIVES YOU
Tracking:

Bolster improvement with quarterly pulses or ad-hoc leadership-initiated feedback.

Collaboration:

Better communication and team performance.

90 to 360:

Facilitate upward feedback from your team and self-assessment.

Empowerment:

Nurture self-discovery and improvement.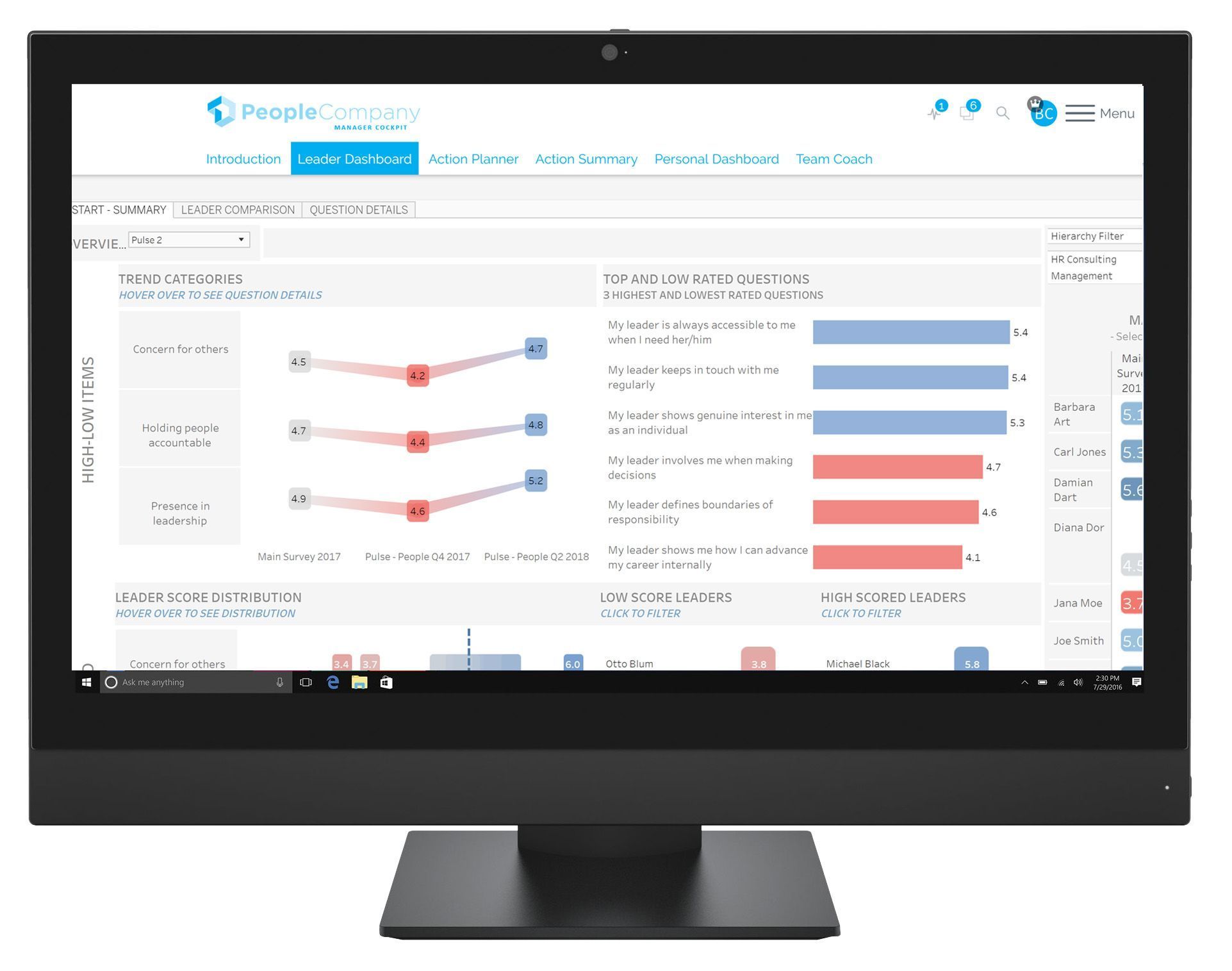 LEAD THE CHARGE
Find out how Questback's Leadership Development software can help you improve business continuity and productivity.

Behaviors, beliefs and core values. Make those attitudes adaptable and agile to drive a high-performance culture.
Read More
Webinar
This essential checklist gives you a framework for your 360° program that solves the most common employee engagement feedback problems.
Read More
Blog

Listen to this Crosstalk to learn about nurturing successful leaders in an ever-changing world.
Read More
Webinar