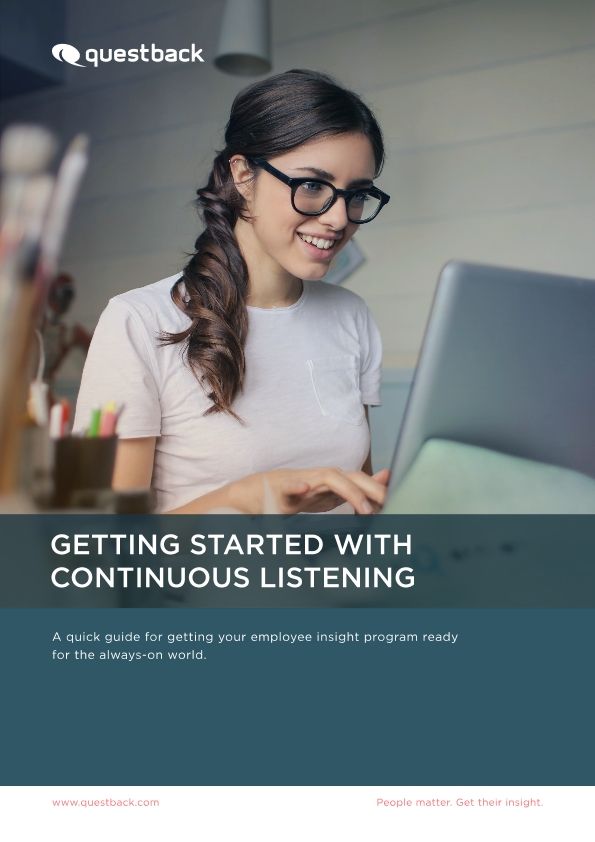 Utvalgte ressurser
Veiledninger
Getting started with continuous listening is really quite simple. All you have to do is help the management team understand how quickly the investment will pay itself back—the rest will pretty much take care of itself. In this free guide, we'll help you get started with continuous listening in no time!
Les mer
Bruk vårt omfattende bibliotek av casestudier, rapporter, webinarer og mer
"Vi ville ha en enkel måte å sende ut undersøkelsen til våre kunder» forteller Charlott, «samt et dashboard der det var enkelt for ledere å bryte ned sitt resultat på et relevant nivå.» Valget av samarbeidspartner falt på Questback."
Les mer
Casestudier