Facilitate Whistleblowing, protect your organization
When things go wrong, what happens? Wells Fargo, Uber, lululemon, Volkswagen, BP, Novartis – no industry is untouched by the public outings of corporate misconduct. A cost that directly impacts your bottom line – take Enron who cost investors $60 billion and the jobs of 4500 employees. As corporate scandals continue to dominate the media, embracing whistleblowers and leveraging their insights is indispensable for organizations to reduce risk and protect their performance and reputation.
Whistleblower initiatives uncover risks that affect everyone
Financial, Legal & Regulatory RisksCorporate Disclosures, Financial Misconduct, Fraud, Insider Trading, Securities, Public Pensions, GDPR
Management & Personnel RisksBribery, Blackmail, Harassment, Bullying, Intimidation, Espionage
Operational & Supply chain RisksEnvironment, Health, Safety, Trading, Pricing, Child Labor, CSR
Changing Today: The Workplace Revolution
People talk; is your company listening? Learn more about Workplace Revolution in this Infographic
C-suite support for whistleblower initiatives is being recognized as a key element of an effective enterprise-wide compliance program.

Deloitte, WSJ Risk & Compliance Journal
Questback's Whistleblower solution gives you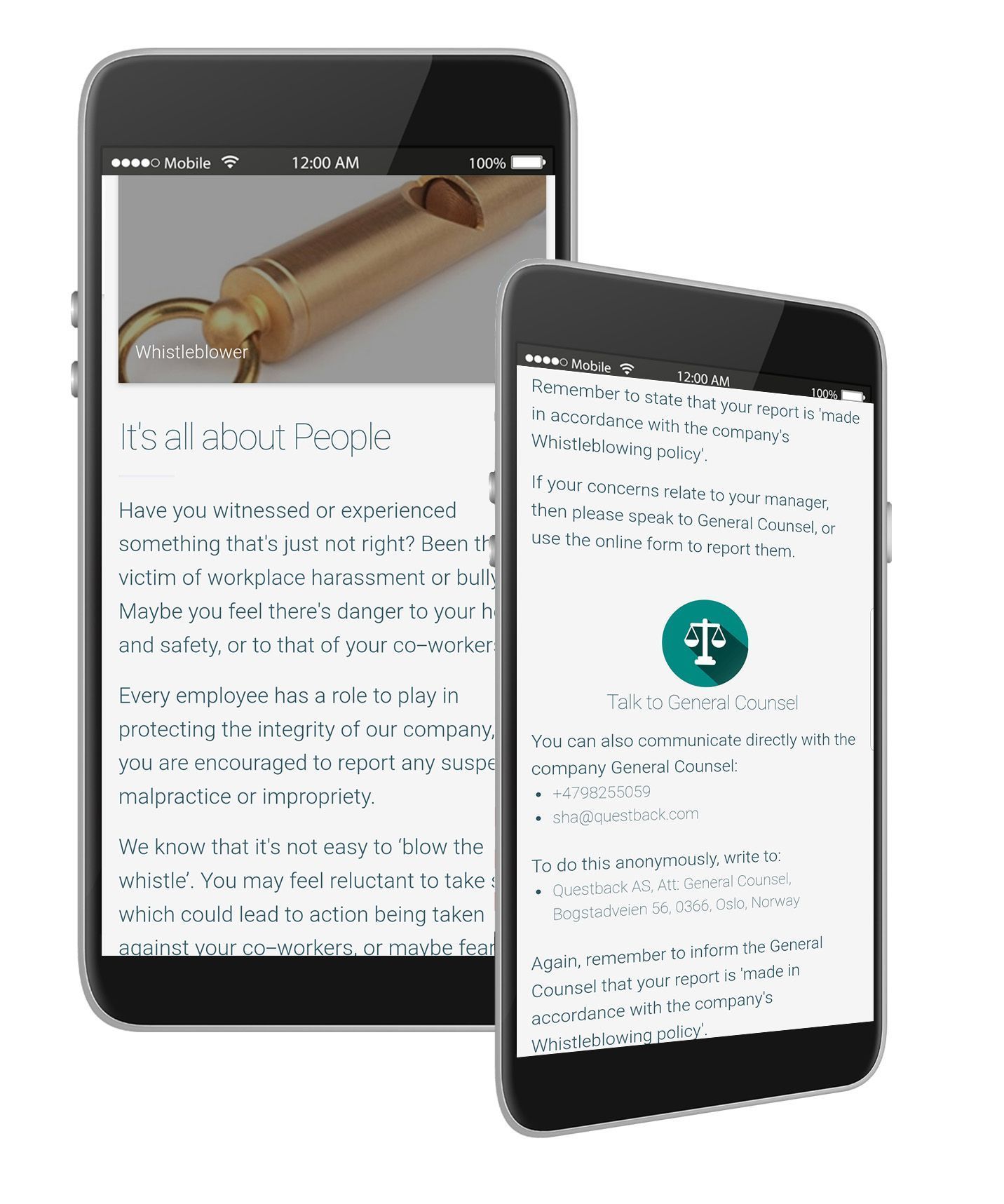 Protection against unknown or unaddressed risks
A safe, 24/7, reliable channel for employees to share their concerns
Two-way anonymous chat so your whistleblowers are protected, but you can get all the detail you need to take action
Improved compliance with legal, regulatory, ethics and governance programs
Built-in case management tools with reporting, to facilitate and improve follow-up activities
Whistleblower management can help you reduce risk and improve your business performance
Recent high-profile failures of corporate integrity have highlighted the need to prevent, detect and respond to the types of breakdown in trust and compliance that can have devastating consequences for businesses and the individuals within them.

Ernst&Young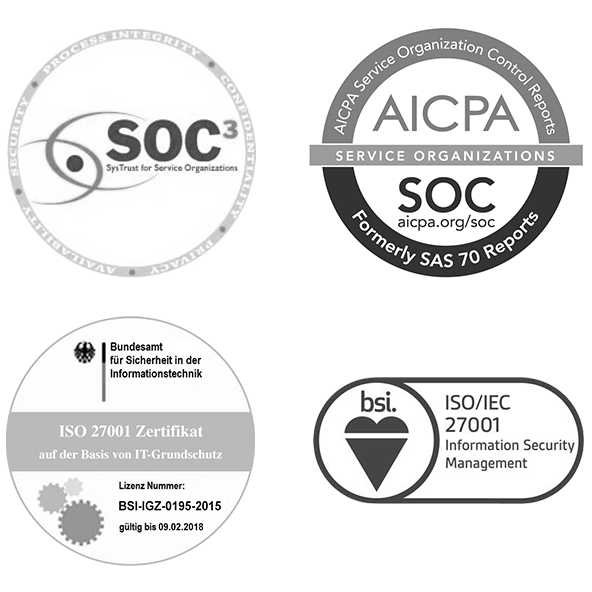 Who you trust matters
Whistleblowing can have serious consequences for organizations, their employees and their investors. From front-page scandals to catastrophic environmental spills, don't entrust your whistleblower initiatives and ESG risk management to just anyone. Trust only the best.
Industry-leading, fully encrypted web-based solutions
GDPR-compliant data protection and privacy standards and practices
SOC3 Sys Trust seal of assurance for independently-verified standards compliance
ISO/IEC 27001 certified for information security management system (ISMS)
DEDICATED TO PROTECTING OUR CUSTOMERS
Creating a climate and process to facilitate internal problem-raising will help companies spot the next LIBOR rate rigging scandal, or faulty car emissions scheme, or sales incentives problem before it is too late.

General Data Protection Regulation
144 countries have laws on sexual harassment. Despite this, the fight for a workplace free from discrimination and harassment continues to be an uphill battle. Times are changing, and the conversation is now. Are you listening?
Read More
Infographics
Real-time insight to uncover, analyze, manage and address today's often high-profile and costly grievances and illegalities.
Read More
Solution Sheets