Always be listening
You already know your annual engagement results, that was months ago. But what about right now? How is the sales office feeling this week, and what's making them feel that way? What about your field engineers?
A lot can change in a few days; people can join the company, some might leave, maybe there's been some big industry news involving one of your competitors. The day-to-day sentiment of your employees won't immediately impact your overall employee engagement score, but if you don't listen and take action then things quickly add up.
Weekly employee check-ins, like Qubie, help you to track this leading indicator of engagement across your organisation, as well as showing you the underlying causes of bad weeks, and ideas from your employees on how to make things better.
'How was your week?'measure sentiment weekly in a few simple taps, by email, by app and even by Microsoft Teams bot using Qubie
See trends and root causesget instant insight into why people had good or bad weeks, if things are getting better or worse, and pinpoint areas of the business that need immediate attention
Get the bigger pictureintegrate weekly check-ins into your wider employee experience landscape and see weekly sentiment trends alongside engagement and employee journey tracking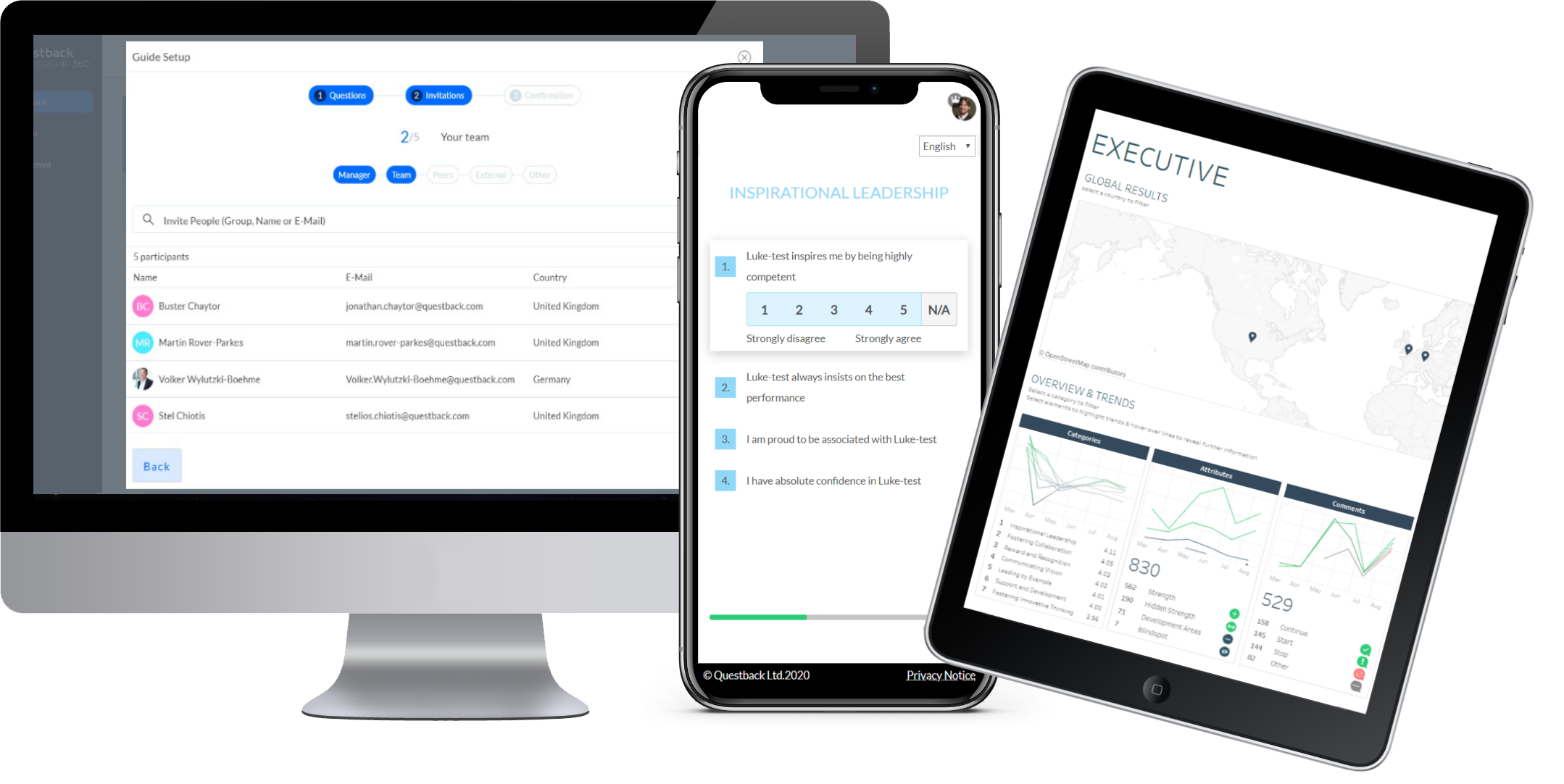 WEEKLY CHECK-INS TO SUIT YOUR ORGANIZATION:
QUBIE

TAILORED

For MS Teams

Webapp

Microsoft Teams Bot
Self-service portal
Weekly check-in for all employees
Recommendations & collaborative action management
Real time dashboards
Personalization with own branding & model
Multi-language support
Reporting based on location and org structure
Downloadable reports
Connection to other EX, CX and operational data
Integration into own business systems & processes
Executive dashboards for central HR
Support for employees without email
Access to Questback Support & Experts
QUBIE
Experience the power of weekly check-ins and on-demand feedback, today! Try Qubie for free now in Microsoft Teams, or if you're not a Teams user, get the webapp!
Try it now for free
BESPOKE
Go 'bespoke' and get weekly check-ins alongside all your other EX and CX initiatives. Ask for a demo now to see how this could work for you.
Request a demo
This is the second in our series of webinars exploring the topic of Leadership. Watch now.
Read More
webinarer