ATTRACT, RAMP-UP AND RETAIN TOP TALENT TO DRIVE GROWTH
In hypercompetitive times, it's the skills, innovation and experience of your people that make the difference between success and failure. Your employees have different needs at each stage of their journey with you. Listening to them and responding to them, is not a nice to have, but a must have.
With Questback's Employee Touchpoint you have a full suite of surveys designed to help you improve your recruitment, onboarding and exit processes.
DELIVER AMAZING EMPLOYEE EXPERIENCE
Employee Lifecycle and Engagement
Reduce recruitment costsPromote a culture of continuous improvement.
Improve retentionCater for a more agile and fluid workforce.
Increase productivitySpeed up time to productivity.
LISTEN, ENGAGE, ACT
Real value comes from turning feedback into action. Find out how to make that happen today.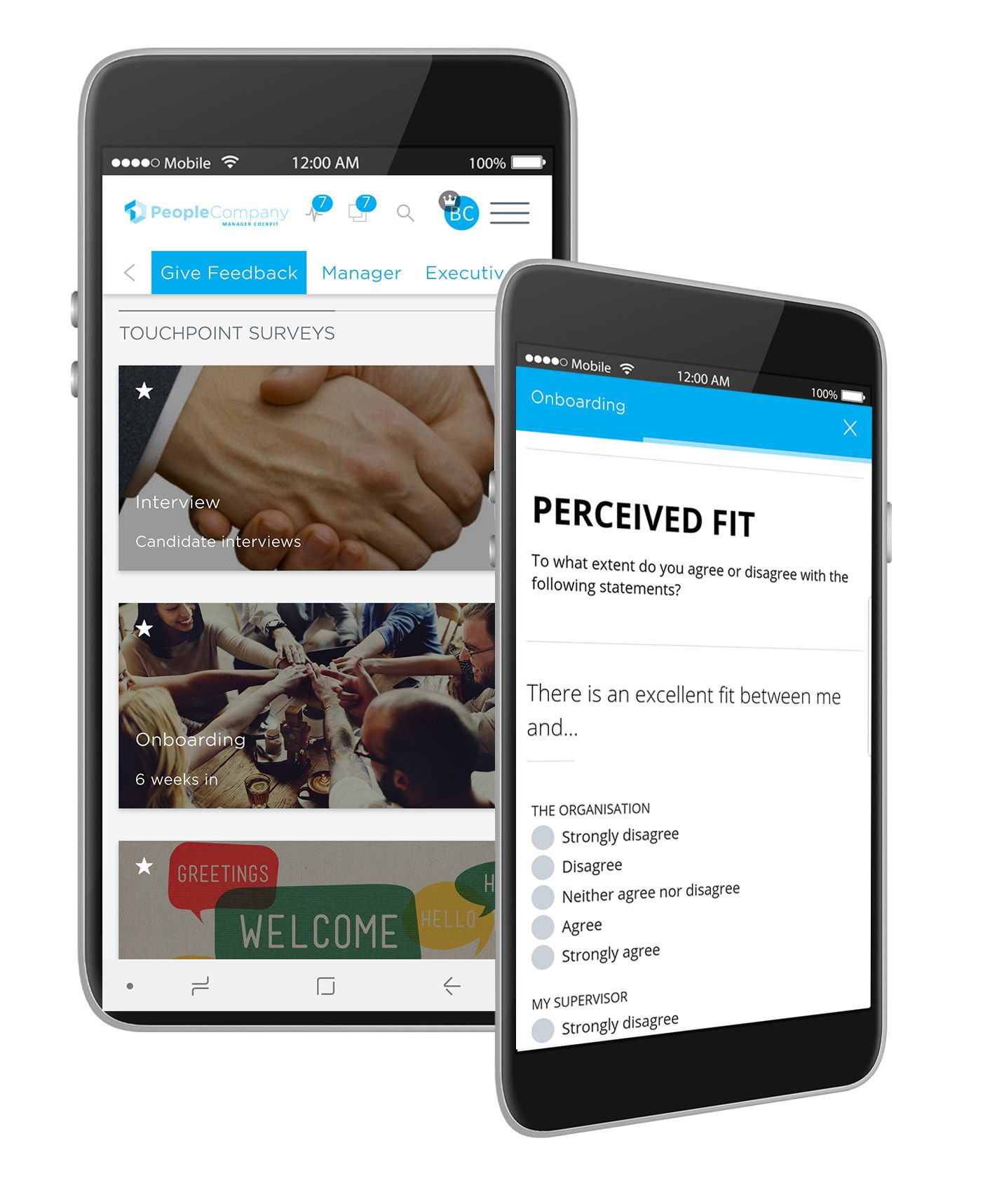 QUESTBACK'S EMPLOYEE TOUCHPOINT
LISTEN AND ACT ACROSS THE EMPLOYEE JOURNEY
To win the war for talent companies need to take a journey-based approach, treating employees more like their customers, by listening across the employee lifecycle.
Questback's Employee Touchpoint is a cloud-based solution that gives you the insight you need to understand, manage and perfect your employee journey.
Spot issues early. Fix them fast and fix them for good.
WIN THE WAR ON TALENT
Transform how you attract, retain and ramp-up your talent.
Organizations that successfully manage and nurture talent achieve 26 percent higher revenue per employee and 41 percent lower turnover among high-performing employees, compared to their peers.

Bersin by Deloitte
EMPLOYEE TOUCHPOINT Gives You
Out-of-the-box:

Multiple modules covering entry, onboarding and exit.

Automation:

Pre-defined feedback surveys triggered as each touchpoint is reached.

Personalization:

Insights shared via role-based and real-time dashboards.

Action Planning:

Built-in recommendations and actions to close the loop.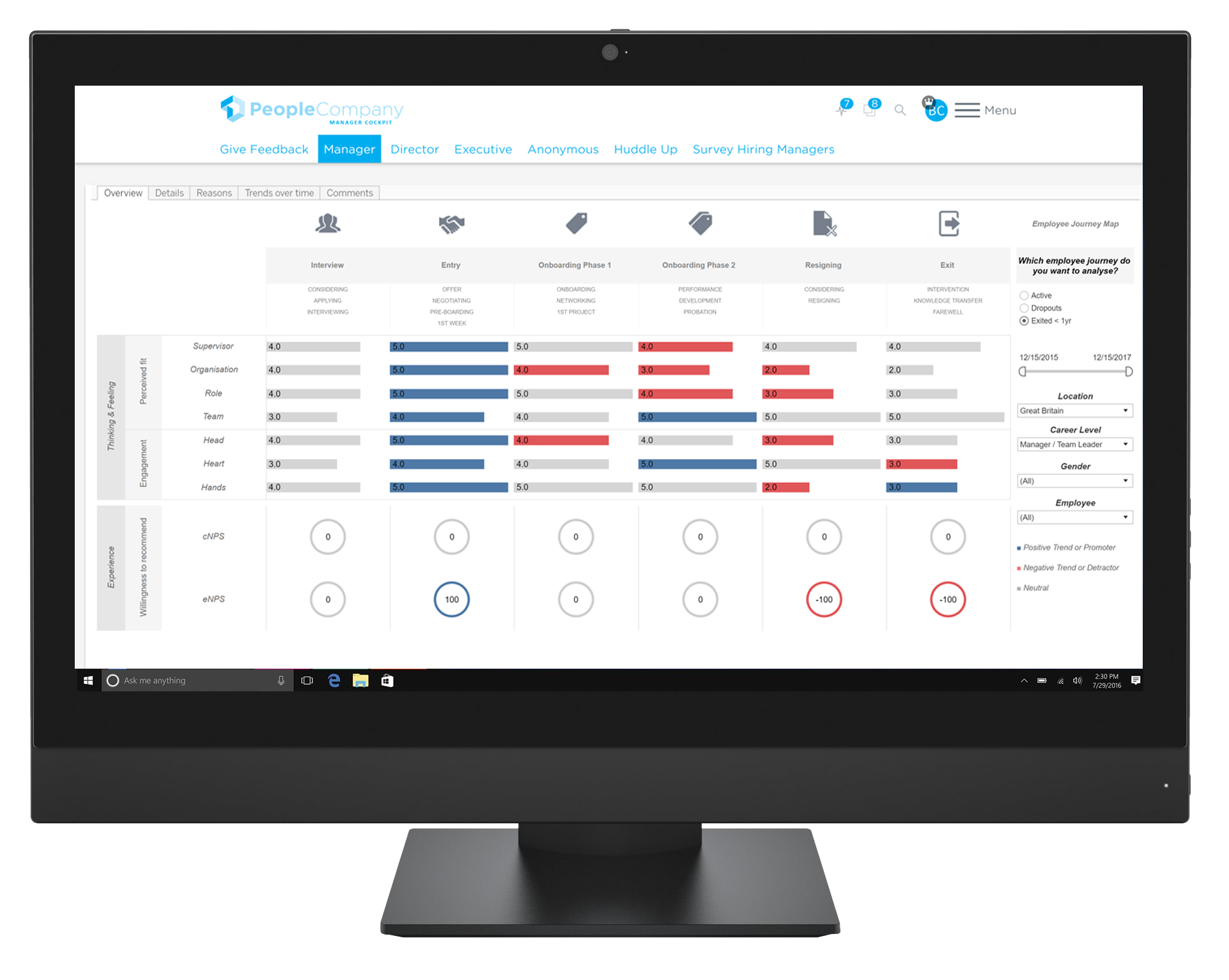 TREASURE TALENT
See how Employee Touchpoint can help you transform your employee experience today.
The war for talent is over. The talent won.
How can you win the war for talent? Start by treating employees like your customers. Watch the on-demand webinar now and experience the benefits of listening across the employee journey.

The war for talent is over. The talent won.
Lees Verder
Webinar