Driving faster growth and innovation in automotive
The automotive industry is undergoing a seismic shift. Globally, new entrants are challenging across every market segment increasing competition, the need to differentiate and applying pressure to reduce time to market. New technology is shaping the industry, with electric, hybrid and driverless vehicles and in-car connectivity changing the way consumers choose and use transportation. Ride-sharing services threaten to reduce car purchases, particularly amongst younger groups.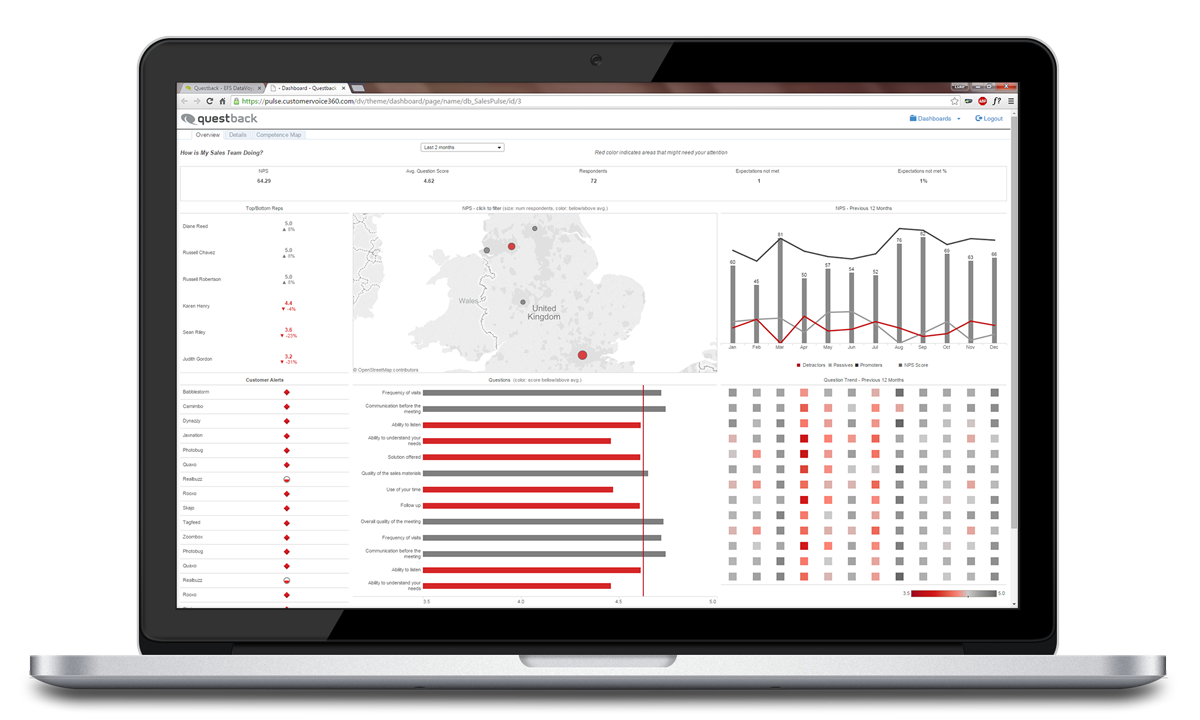 How Do You Stand Out?
To compete in this fast-changing industry brands need to listen to customers and employees alike and use their insights to get ahead. Questback technology makes it easy to collect feedback from both of these groups. Listen to customer feedback and use it to improve your products and customer experience, boosting satisfaction and market share.
Motivate your workforce and unlock insight from employees to make the manufacturing and supply chain more productive and efficient. Questback gives you the tools to collect and act on insight to increase competitiveness, whatever part of the auto industry you are in.
Standing still means quickly falling behind – the experience you provide is critical to success.