ATTRACT, RAMP-UP AND RETAIN YOUR TOP TALENT
Delivering extraordinary employee experiences is critical to the success of any business. Get them right and you improve engagement, productivity and overall performance, but get them wrong and your business will ultimately pay the price. It's the skills, innovation and experience of people that drive business success, which is why attracting and retaining top talent has never been more important.
Questback's Employee Touchpoint gives an holistic view of the employee journey from entry to exit. Understand the critical stages of the journey and improve the moments that matter most, to unleash the full potential of your people.
IMPROVE YOUR EMPLOYEE JOURNEY AND REAP THE REWARDS
Improve retention By delivering an effective onboarding programe you can improve retention rates by up to 52%
Increase productivityEmployees with the knowledge, systems and resources they need are productive faster
Become an employer of choiceDeliver the experiences employees are looking for and stay ahead of the competition with a stregnthened employer brand
SEE THE BIGGER PICTURE
Get an holistic view of your employee journey with Questback's Employee Touchpoint
Organizations that successfully manage and nurture talent achieve 26 percent higher revenue per employee and 41 percent lower turnover among high-performing employees, compared to their peers.

Bersin by Deloitte
IMPROVE THE MOMENTS THAT MATTER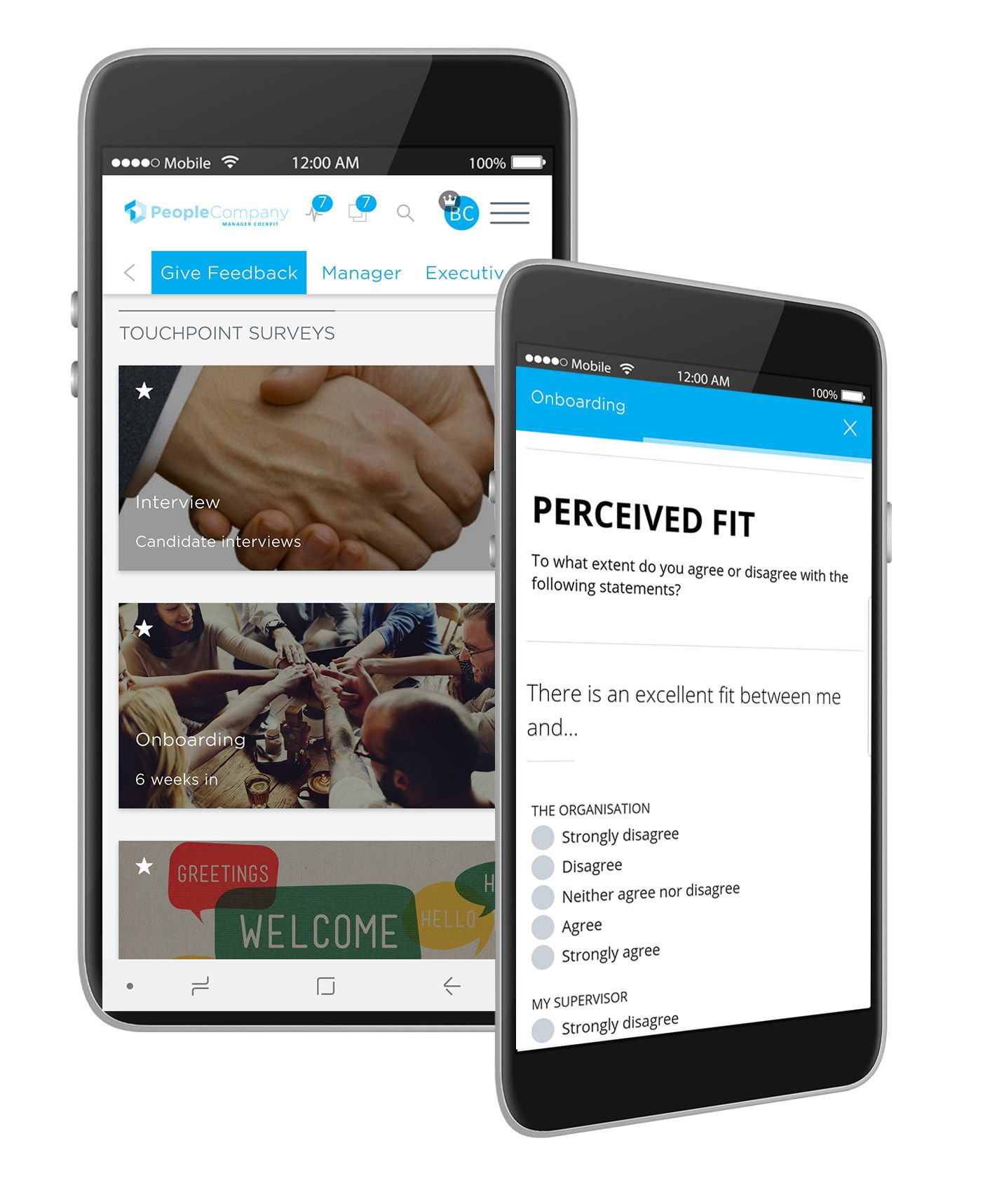 Questback's Employee Touchpoint measures the experiences of your employees across the full employee lifecycle, from the day of their first interview, right through to their last day of employment.
Employee Touchpoint's "FIT" model provides a consistent set of measures across the employee journey, with additional phase specific questions providing actionable insight. Early warning indicators allow you to take mitigating action to ensure you can retain your top talent and clear and simple dashboards allow you to see the impact of experiences over time.
Employee Touchpoint can be configured to your specific business processes with tailored results available to managers, HR and executives.
TREASURE TALENT
See how Employee Touchpoint can help you transform your employee experience today.
Questback's Employee Touchpoint gives you
Holisitic oversight:

Employee feedback is captured at all critical stages of the employee lifecycle and can be tailored to your specific business processes and objectives

Actionable insights:

Intuitive role-specific dashboards highlight key areas of focus

Impact analysis:

Track experiences over time and measure the impact of improvement initiatives

NPS tracking:

Measure the impact of employee experiences on your employees willingness to promote your business, both as an employer, or a provider of products and services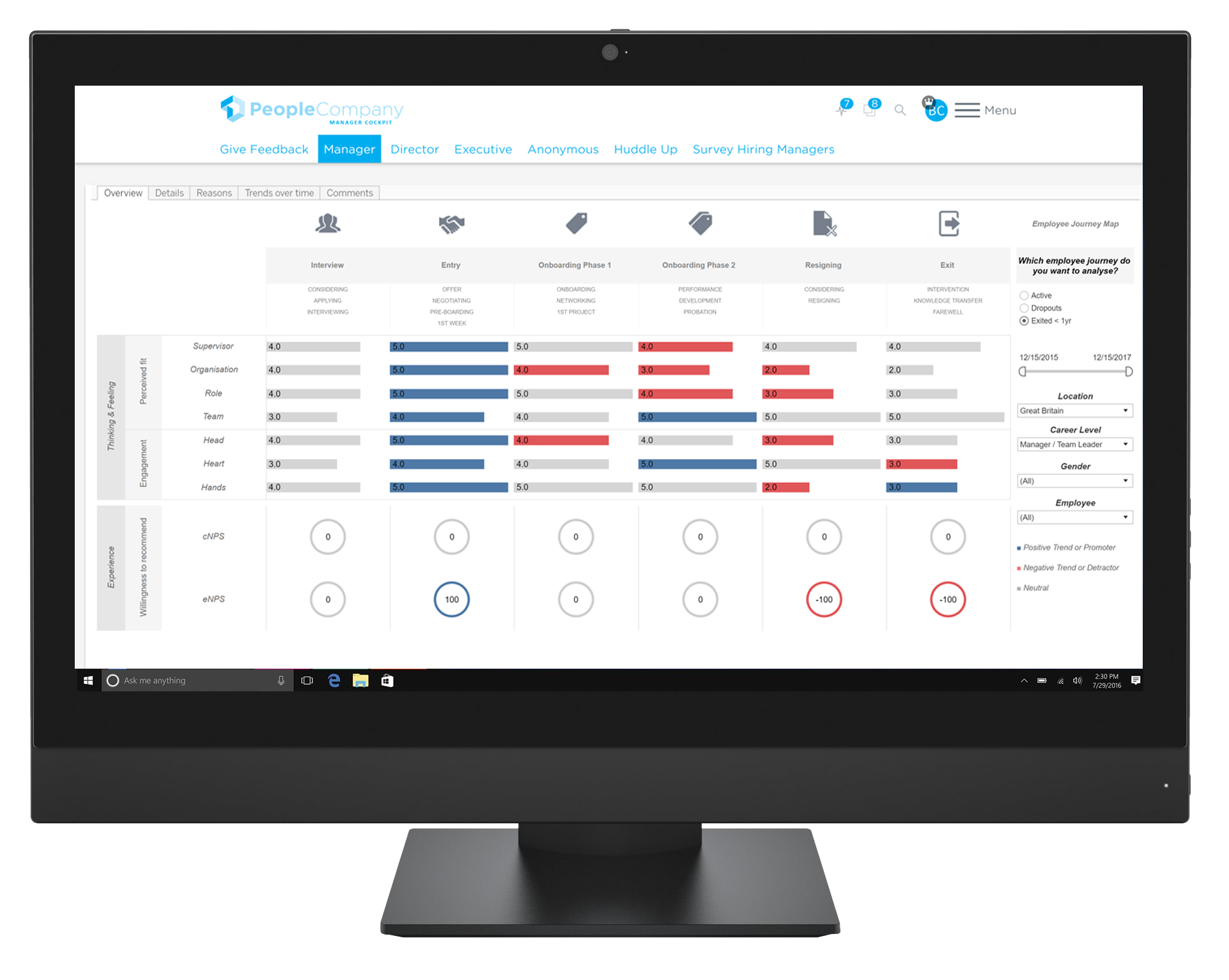 The war for talent is over. The talent won.
How can you win the war for talent? Start by treating employees like your customers. Watch the on-demand webinar now and experience the benefits of listening across the employee journey.

The war for talent is over. The talent won.
Lue Lisää
Webinar