What is the feedback platform?
With Questback, every bit of content is always responsive and easily adapted. We help you Listen, Engage and Act through a platform that is purpose-built with all the capabilities you need to successfully turn insights into competitive advantage and start delivering real value back to your organization. Whether you're a business executive, a process owner or a partner, we've got you covered.
So take a look below to learn how we can help you identify opportunities and promote success through the power of feedback.
View Feedback Features
Start by telling us a little about yourself…
01

Listen
Adaptive and Responsive
Scripting, DIY, Expert and Guided Content Creation
Survey, Poll and Dialogue
Blog, Forum and Collaboration
Mobile App
Social Media, CATI and CAPI
02

Engage
Real-time Dashboards
Report Creation
Report Download
Analytics
03

Act
Alerts and Notifications
Closed-loop Management
Process Triggers
Action Planning
Feedback Platform
This is how Executives Act: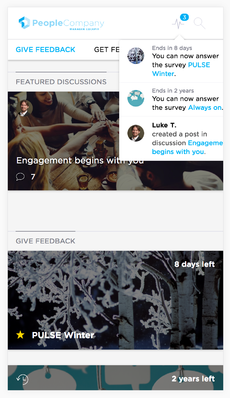 Alerts and Notifications
You get lots of feedback. It's important to be able to identify the things that need actioning right away. Alerts and notifications, either to people's email or as a notification to our Portals mobile app, give immediate access to the individual people who need attention, open a dialogue and close the loop as quickly as possible. Get them in that moment of truth and turn your strongest critics into your most passionate advocates!
Let's Talk
Data Processing

Listening to people is only the beginning. Questback takes you all the way to transformational insight. Read More

Integration

Stop trying to fit your business to the tool; fit the tool to the process with Questback. Read More

Security And Data Compliance

Privacy by design, by default. At Questback, security and compliance are in our DNA. Read More

Accessibility

When you listen, ensure every voice is heard with Questback. Read More