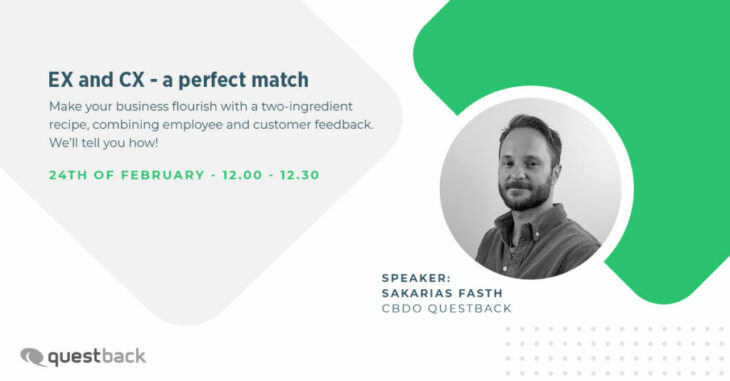 Make your business flourish with a two-ingredient recipe, combining employee and customer feedback.
Every single touchpoint in a customer's journey is vital to generate loyalty, satisfaction as well as growth. All touchpoints and the CX generated is a result of the experience of your most valuable asset – your employees. Scientific studies tell us the connection between happy employees and happy customers is inevitable. Still, the lion part of organizations manages the two areas isolated from each other.
Join our webinar where we will show you what we know and how you can benefit from it!
When?
February 24th 12:00 – 12:30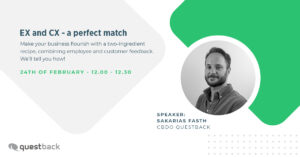 Try Questback
Questback is a leading Customer and Employee Experience solution that makes it easy to collect, analyse and take action on key stakeholder insights.