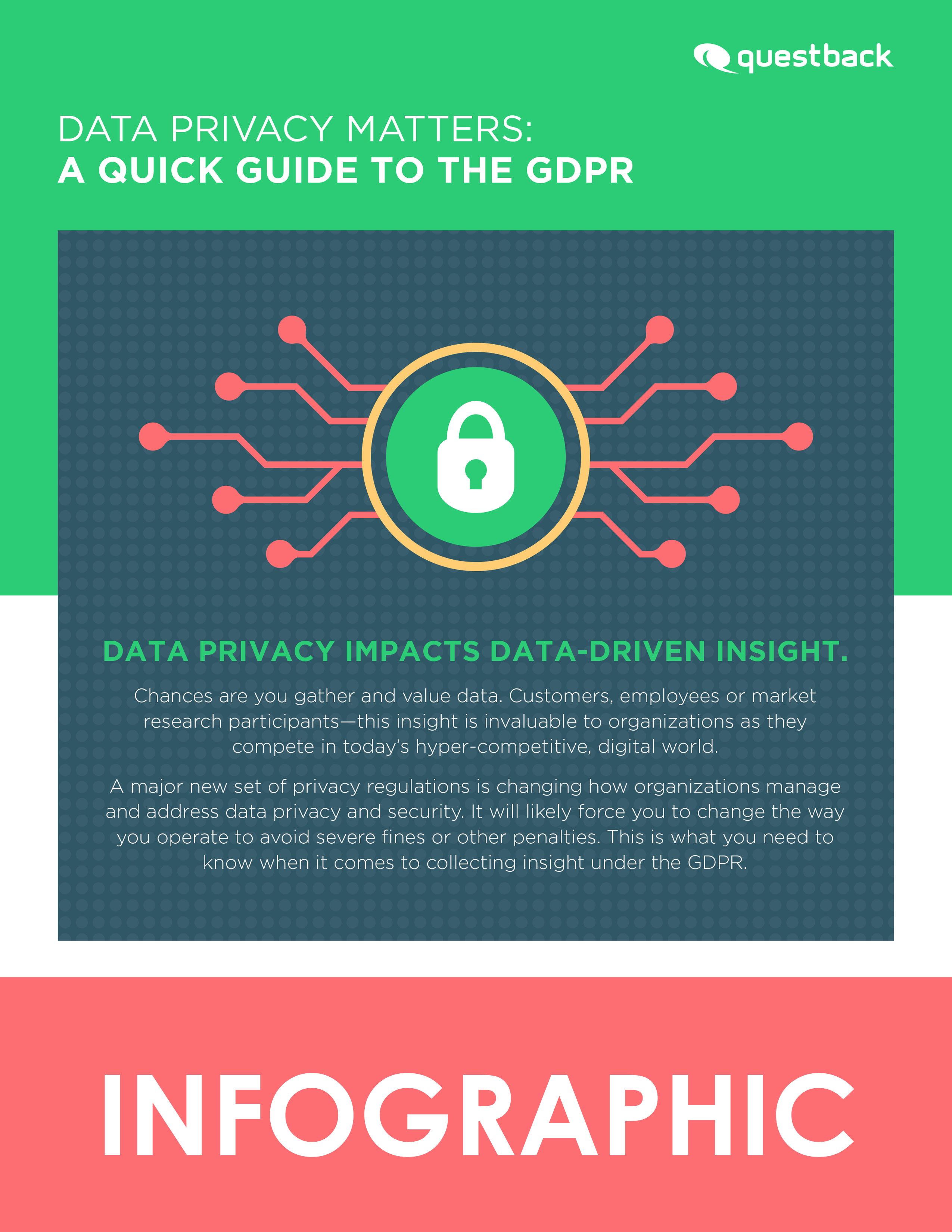 «Nearly 70% feared they wouldn't meet the GDPR deadline; only 15% of companies were prepared on May 25, 2018.»
---
Data privacy impacts data-driven insights. GDPR is changing how organizations manage and address data privacy and security. It will likely force you to change the way you operate to avoid severe fines or penalties. This is what you need to know when it comes to collecting insight under the GDPR.
Watch the infographic to learn more.
[[*cta-code]]
Try Questback
Questback is a leading Customer and Employee Experience solution that makes it easy to collect, analyse and take action on key stakeholder insights.