IMPROVE YOUR SALES EXPERIENCE TO CLOSE MORE DEALS

Getting your organization to the next level starts with having a motivated and switched on sales team that instinctively gets their customer's pain points and knows how to respond to their unique needs in a timely manner.
Salespulse, a native Salesforce app from Questback, arms sales leaders and their teams with the feedback and insights they need to optimize each stage of the buyer experience to close more deals.
TRANSFORM YOUR SALES TEAM
Sales Performance Benchmarking
OPTIMIZE THE BUYING EXPERIENCEFind out exactly what your customers are thinking at each stage of the buyer's journey.
IMPROVE SALES PERFORMANCEUse customer feedback to effectively coach, train and motivate your sales team to deliver an extraordinary experience.
REDUCE CHURNGive your sales team the experience tools they need to do their best work.
DEVELOP SALES SUPERSTARS
Learn how our sales performance software can pinpoint your team's strengths and improve their weaknesses.
We increased our conversion rates by 5% after the first month of using the Questback Salespulse app.

Brenda Gonzalez, Project Manager and Salesforce Admin, Hotze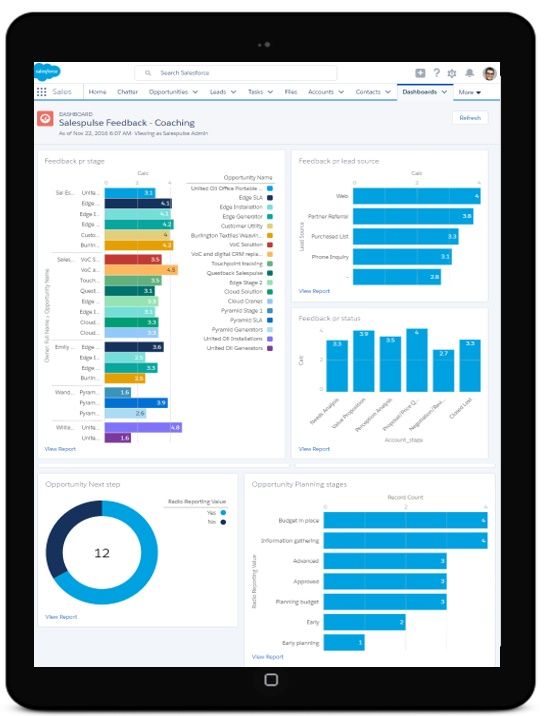 QUESTBACK'S SALES PERFORMANCE SOLUTION
NUTURE A WINNING SALES TEAM AND CLOSE MORE DEALS
First impressions matter. Experiences matter. Soliciting customer feedback after your very first meeting—and every meeting thereafter—is a great way to establish trust and align expectations. With that data on hand, sales managers can continuously provide effective and individualized coaching and training to each sales rep—optimizing every step of the buyer's journey to ensure positive customer experiences.
Salespulse is a native Salesforce app that enables you to maximize the returns of your sales team's efforts while continuously improving the customer experience. That's the ticket to closing more deals and growing your bottom line.
Supercharge your sales team and help them reach their full potential.
TICKET TO HIGH-PERFORMING SALES TEAMS
Relying on gut instinct to measure the quality of your sales process? There's another way. Take a look at our guide to creating winning sales teams to learn our tricks of the trade.
Easy as 1, 2, 3:

Easy to get up and running, with no complex integration required.

Customization:

Create custom survey questions to discover the precise data you're looking for.

Automation:

Feedback is automatically routed to Salesforce, ready for cross-analysis and reporting without delay.

In-depth knowledge:

Build state-of-the-art reports and perform trend analysis with just a few clicks.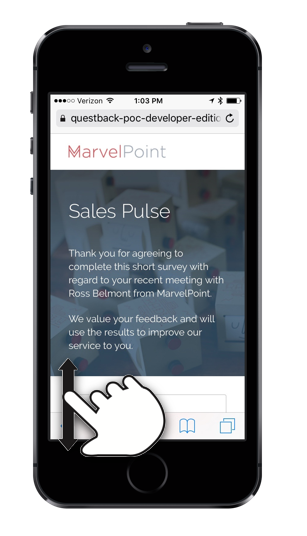 MASTER THE BUYER JOURNEY
Uncover the link between customer insights and sales conversations with our sales performance solution.
Want to find out more? Check out QB Salespulse latest news!
Customer Feedback – Gather data from key customer engagements to identify strengths, challenges, trends, and more.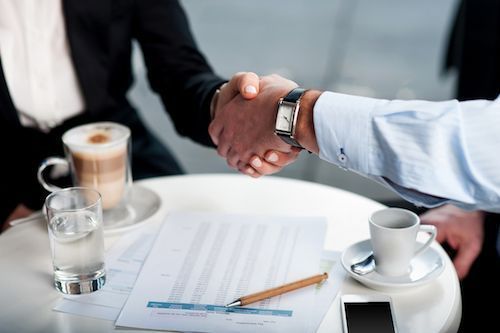 Sales Feedback – Measuring the sales team"s performance in your sales meetings drives more targeted and impactful coaching.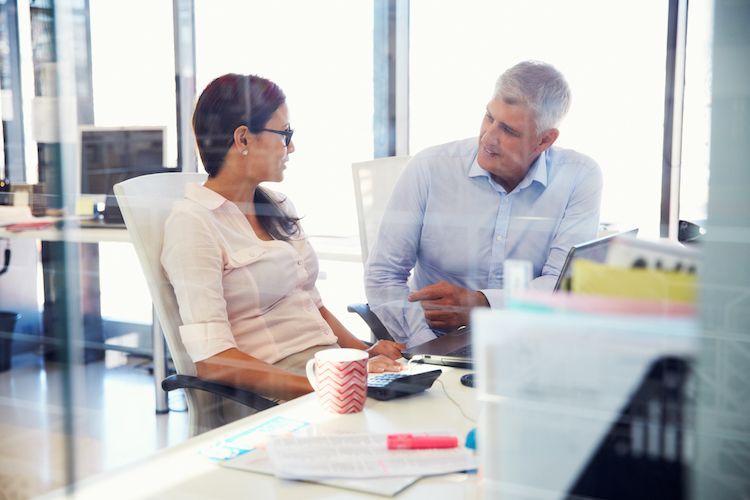 Sales NPS Feedback – Gain insights about how customers perceive your company and products at each phase of the sales process.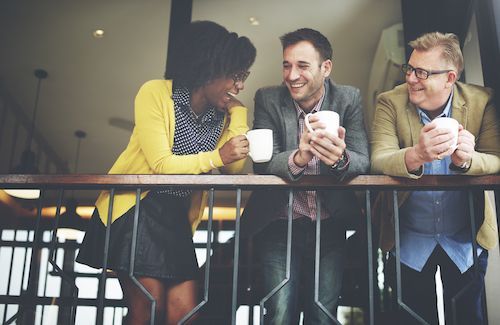 An executive's guide to measuring customer experience and taking advantage of the knowledge gained.
Read More
?page_id=87 Read More
guias