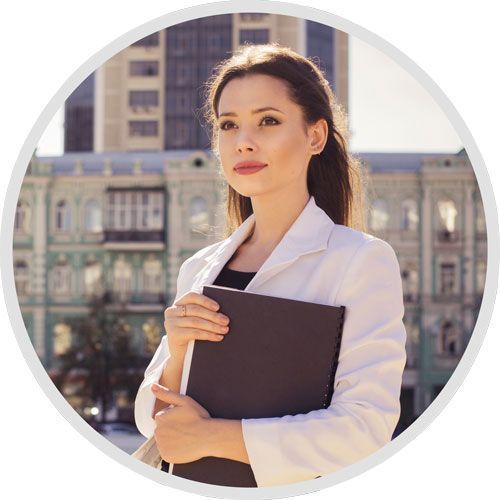 Sales Executives
Gain a toolset for effectively managing sales and coaching employees toward better results. We uncover patterns across your sales team to ensure these key goals are being met.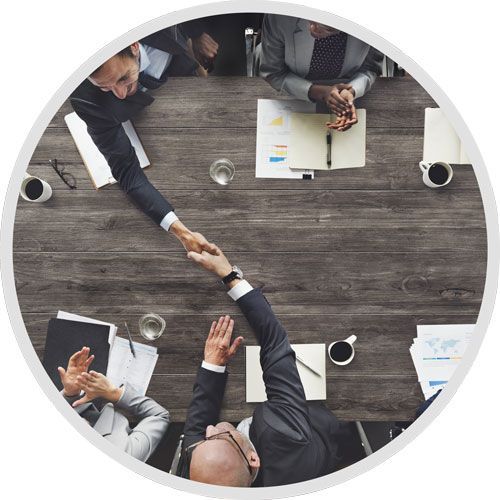 The Sales Representatives
Engage your customers during the sales process with automated feedback. Unlock your customers' true perceptions to refine your sales strategy and ensure success by exceeding their expectations.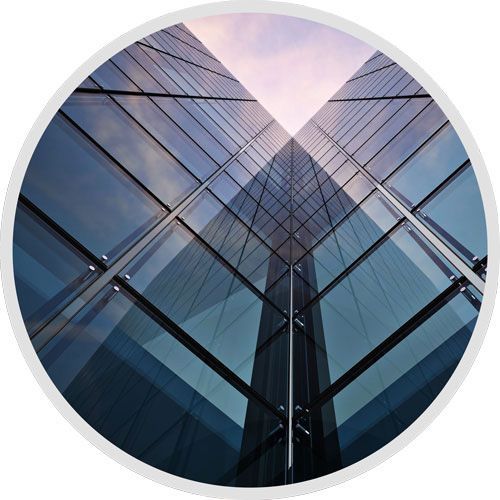 Organizations
Uncover a deeper level of knowledge about your sales reps and their way of engaging your customers. Use this knowledge to generate higher quality offers, increase overall hit rate and identify sales best practice.
Integrate SalesforceTM activity with feedback surveys in order to reduce lead time & increase hit rate.
QB Salespulse enables you to collect customer input at every stage of the sales process. Implementation is as easy as clicking a button! We provide survey templates with best practices & questions already setup. All of your feedback is directly linked with your opportunities in your platform. QB Salespulse provides critical insight into every sales meeting so you can learn what works, what doesn't, and identify issues with potential customers quickly.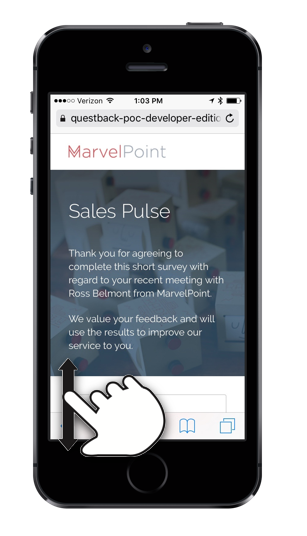 Invitation and Response Emails Direct from SalesforceTM
Customers will receive an email invitation to provide feedback based on the latest meeting and experience. After feedback is received, sales representatives are automatically notified with a copy of the response so they can quickly react and plan next steps. Customer data is available in real time and accessible from reports and dashboards in SalesforceTM instantly.
70% of buying experiences are based on how the customer feels they are being treated

McKinsey
Manual or Triggered Send Options
Automatic collection of feedback from customers during the sales cycle or request customer feedback at any time with just the push of a button.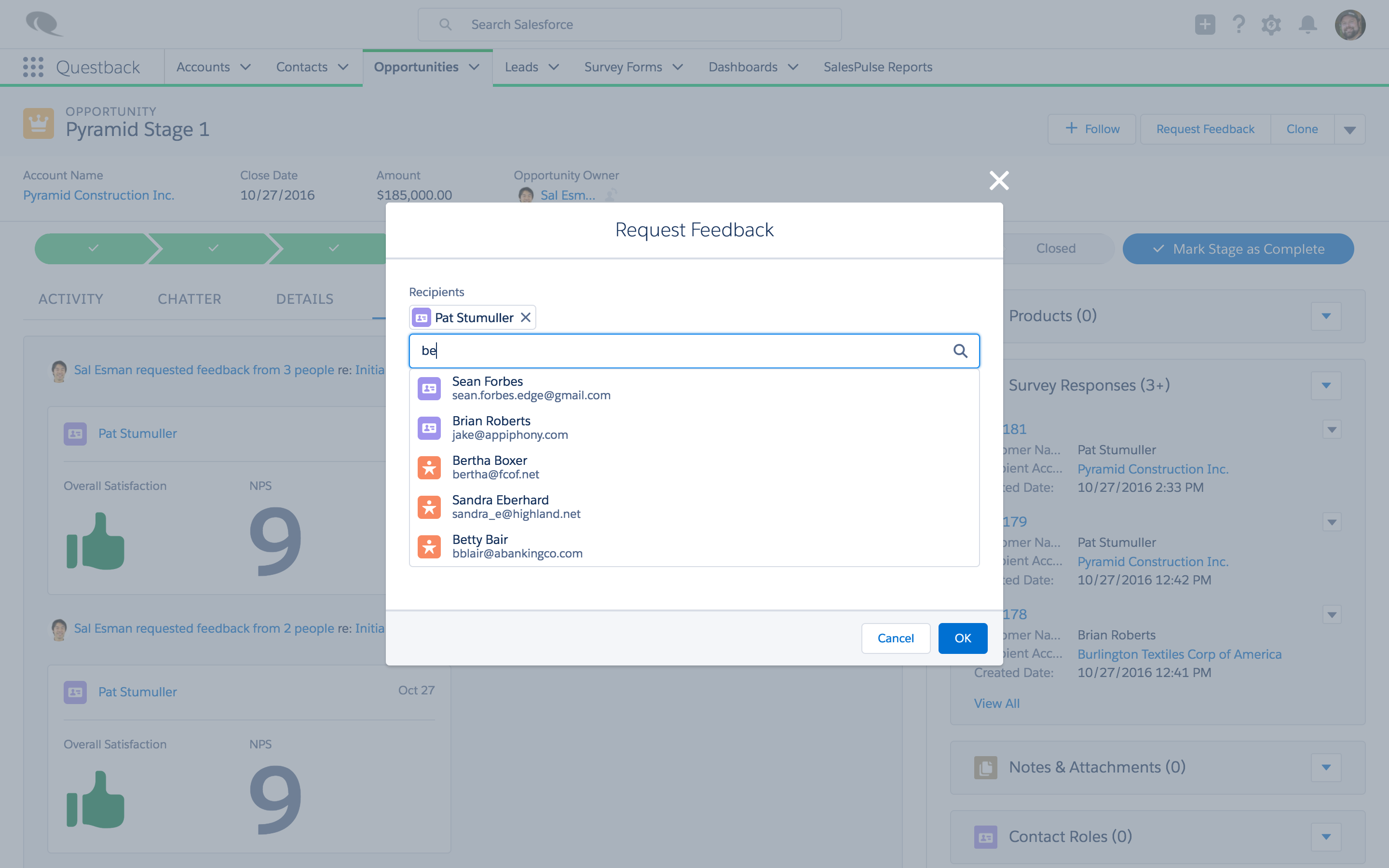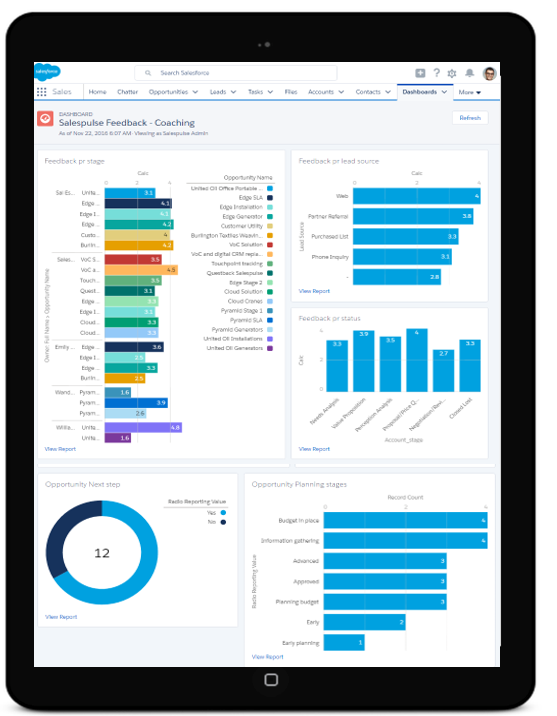 CAPTURE AND DISPLAY RESPONSES WHERE YOU NEED THEM THE MOST!
Customers responses are available where you need them – on the account, the opportunity, the lead, and the contacts within SalesforceTM. Feedback data is historically stored and used to assess early satisfaction in the customer journey.
Want to find out more? Check out QB Salespulse latest news!
Customer Feedback – We will help you gather data from key customer engagements to identify strengths, challenges, trends, and more.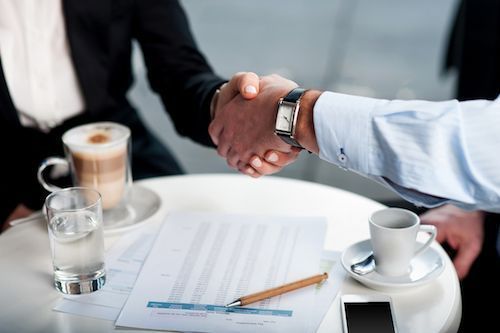 Sales Feedback – Measuring the sales team's performance in your sales meetings drives more targeted and impactful coaching.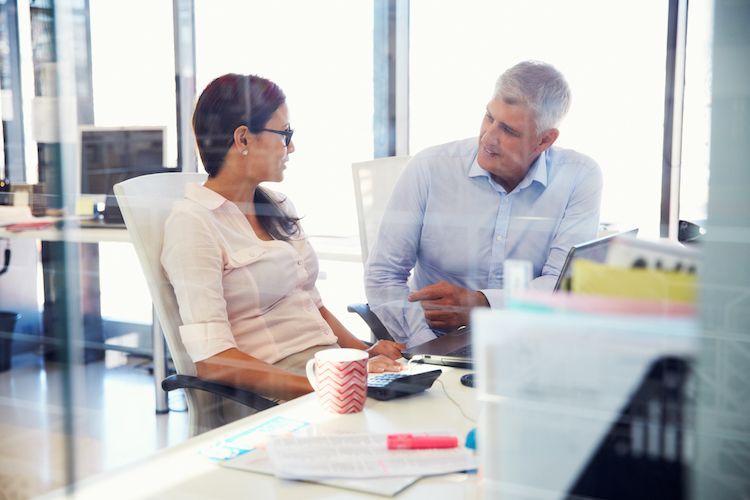 Sales NPS Feedback – We will help gain insights about how customers perceive your company and products at each phase of the sales process.