LEVERAGE PROACTIVE OPERATIONAL & EHS INSIGHT TO REDUCE RISK AND INCREASE SAFETY AND PERFORMANCE
Despite countless best practices, robust standards bodies and years of investment, more than 2.78 million workers die annually from occupational injuries and illnesses around the world. In the US, more than 4500 workers die on the job each year with another 2.9 million nonfatal injuries and illness. Similarly, the European Union loses 3.3% of its GDP to work-related illness and injury. The costs are severe. Internationally, failures and incidents account for 3.9% of global GDP—a $3 trillion cost. Creating a cohesive safety and risk management strategy is easy, executing that strategy across multiple sites, a multitude of factors and various workers, contractors, suppliers, vendors and partners is difficult.
Operations, risk management and EHS leaders must tackle these challenges head-on. Gaining frontline workforce insight and ensuring cohesive execution of your safety and risk management strategies across the workforce is essential to improve safety, reduce risk and protect your license to operate. Safety must be embraced from the boardroom to the frontline.
QUESTBACK'S MYSAFETY
Identify, assess and manage risk and safety practices affecting the entire organization, boards, investors, shareholders and larger stakeholders
REGULATORY & COMPLIANCE RISKSEnvironmental, Health, Safety, Governmental, Industry Standards Bodies
OPERATIONAL RISKSFailures, Asset Management, Risk Assessment, Standard Operating Policies
WORKFORCE & ECOSYSTEM RISKSContractors, Vendors, Partners, Environment, Social, Community
$3.2 trillion US dollars are lost annually due to failures and incidents
70% less likely to have a safety incident
Capture operational data with the context necessary to identify the most important factors that drive safety and operational excellence.
…employer spending on health and safety programs generates two to three times the return on investment. Effective safety programs reduce the number of injuries, illnesses and fatalities; they reduce all the associated costs…increase productivity, and thereby increase profits and stock price…EHS Today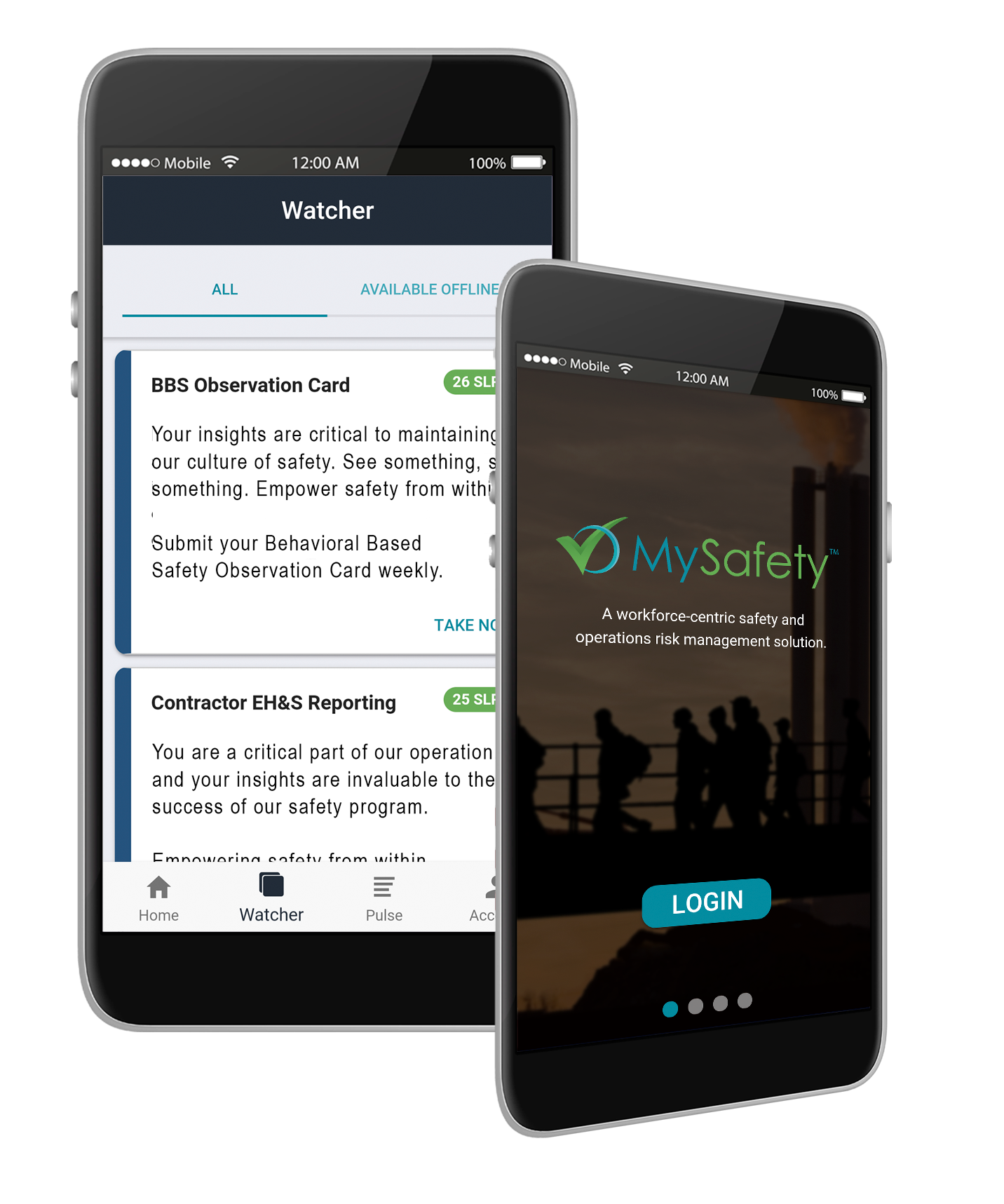 QUESTBACK'S MYSAFETY
GATHER INSIGHT, TAKE ACTION. ENSURE SAFETY AND RISK MANAGEMENT FROM THE BOARDROOM TO THE FRONTLINE
Reduce risk, increase safety and drive shareholder value
through leveraging proactive workforce insight throughout
your operation. Questback's MySafety delivers real-time
safety, operations and risk management insight, ensuring the
right intel gets to the right person at the right time.
Questback's MySafety:
Reduces risk and avoids operational failures, downtime and incidents
Improves compliance and auditability with regulatory, government, industry and internal standards
Increases productivity and performance aligning management, the workforce, contractors, vendors and suppliers
Protects shareholder value through a sustainable,worker-centric approach to EHS and operations risk
Create a safety culture, enabling personal responsibility and ownership of the safety and risk management agenda with Questback's MySafety. Empower managers and workers alike to make the most intelligent operational decisions with the least risk.
…An organization's culture can have as big an influence on safety outcomes as the safety management system. 'Safety culture' is a subset of the overall company culture.

Health & Safety Executive
Intuitive:

Easy-to-use, encrypted online & mobile solution, accessible from any device at any time, even offline

Flexible:

Quick, customizable and integrated risk reporting, safety assessment, training effectiveness and more

Dynamic:

Real-time dashboards and alerts ensure audit-ready remediation, action and results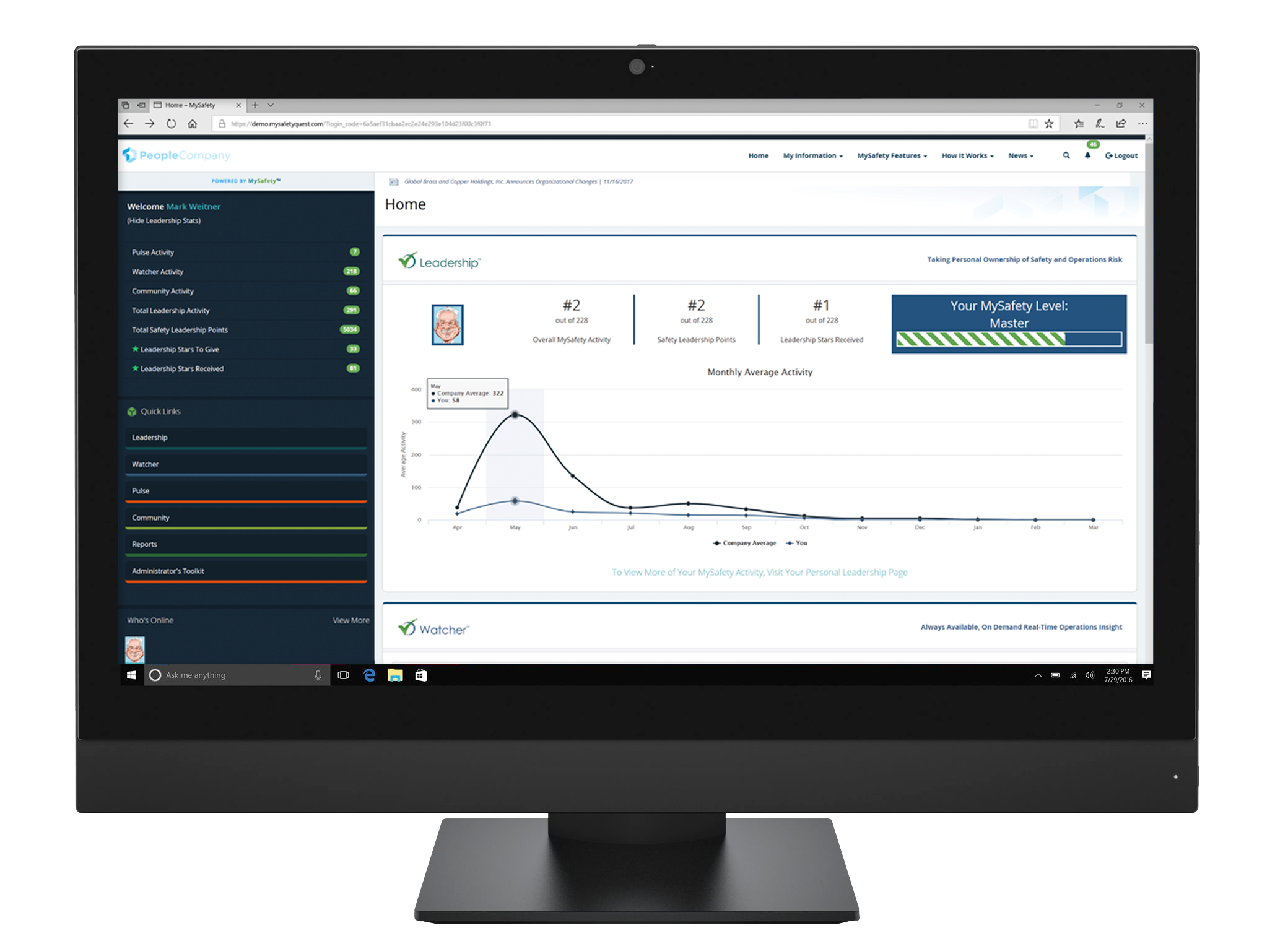 When it comes to safety in the workplace, organizational culture can be quite literally a matter of life and death. Look no further than the example of BP…leaders can't afford to be haphazard about safety. Regardless of industry or company size, all businesses need to do everything in their power to develop an engaged workforce that is committed to avoiding safety incidents.

Empower workers to make the most intelligent operational decision with the least risk.
fewer safety incidents among companies with a strong safety culture. Successfully manage your risk with Questback's MySafety.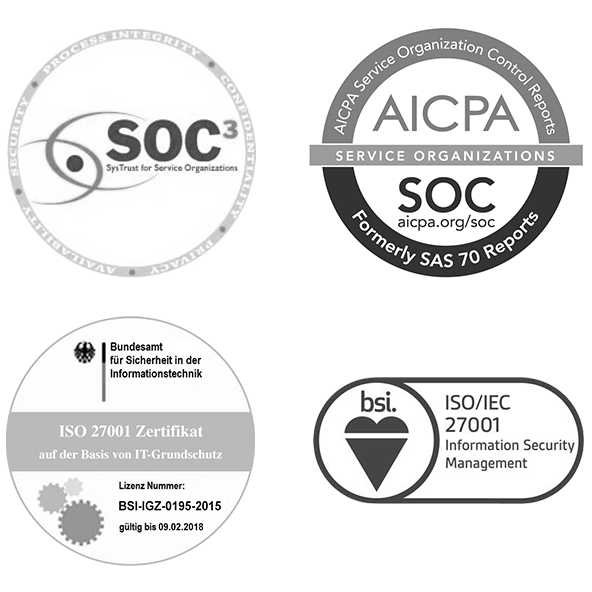 WHO you trust matters
Operational risk and safety management can have serious consequences for your organization, employees and investors. From catastrophic environmental spills to gross negligence, don't entrust your safety and risk management to just anyone. Trust only the best.
Industry-leading, fully encrypted web-based solutions
GDPR-compliant data protection and privacy standards and practices
SOC3 Sys Trust seal of assurance for independently-verified standards compliance
ISO/IEC 27001 certified for information security management system (ISMS)
DEDICATED TO PROTECTING OUR CUSTOMERS