REDUCE RISK, INCREASE COMPLIANCE, GAIN INSIGHT.
As the workforce evolves so do your risks. Key among them is managing your organization's ecosystem of relationships.
It's time to leave those antiquated and inefficient disclosure processes in the past. With Questback, seamlessly and efficiently manage conflicts of interest (COI) and disclosures to reduce your risk, increase compliance and gain the insight that's invaluable in a trust-driven economy.
TRUST-POWERED PERFORMANCE
Conflict of Interest and Disclosure Management
MITIGATE ENTERPRISE RISKClear and accurate enterprise reporting complete with escalation and investigation workflows.
STRENGTHEN YOUR REGULATORY COMPLIANCETrackable, reportable and audit-ready. Drive your compliance metrics from a real-time dashboard.
FOSTER A CULTURE OF TRANSPARENCY AND TRUSTChampion transparency within your organization to drive trust-powered performance.
"Nearly half of companies rank Conflict of Interest at the top of their ethics and compliance concerns, ahead of bribery, fraud and corruption." – SHRM
What you don't know can hurt you.
It's time to manage your internal and third-party relationships.
Non-disclosure of a conflict of interest can have dire results for all.

Deloitte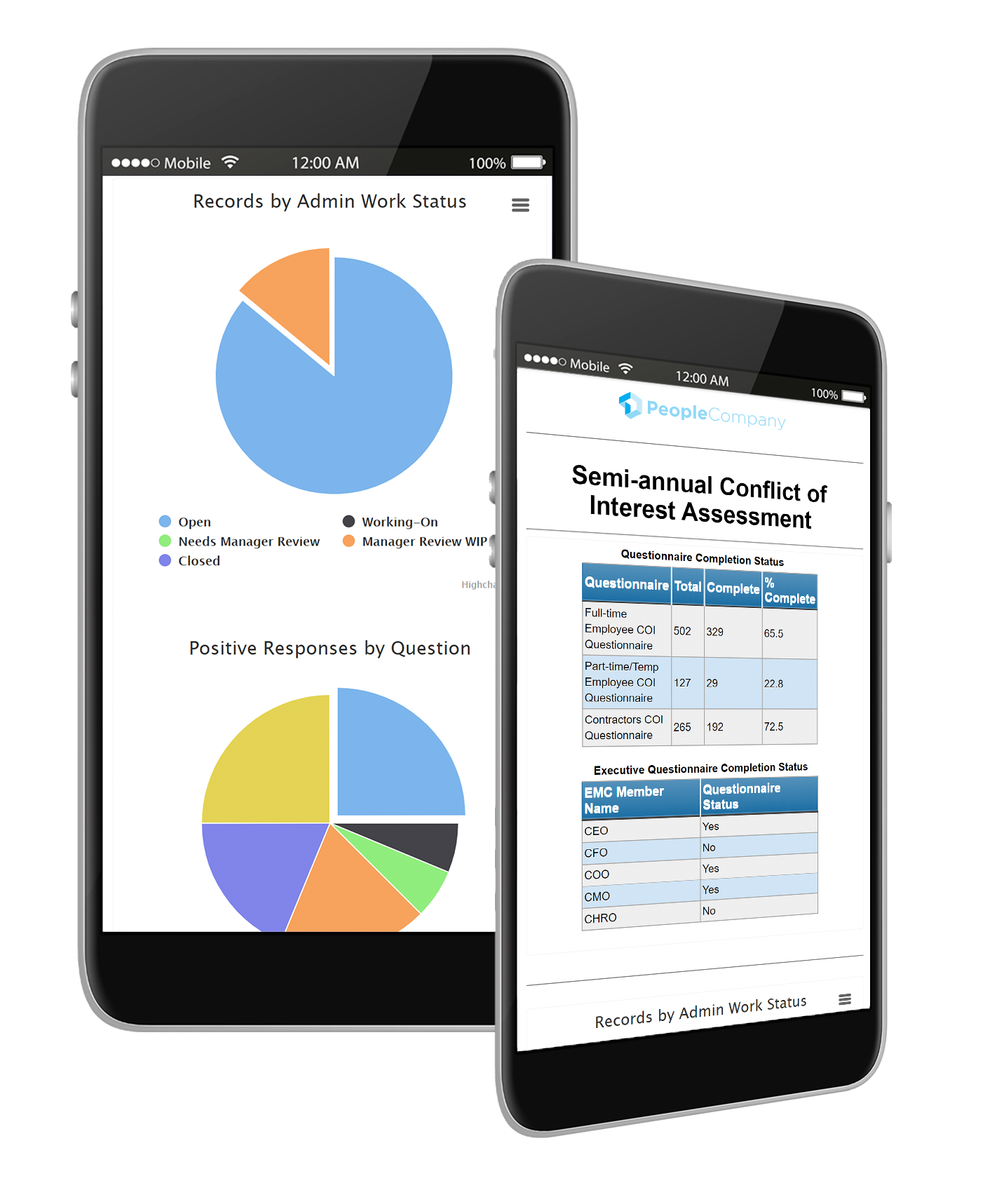 QUESTBACK'S COI AND DISCLOSURE MANAGEMENT
REDUCE RISK, GAIN INSIGHT.
When it comes to your relationship ecosystem, what you don't know can hurt you. Vendors, suppliers, employees, spouses, partners, children—non-disclosure and conflicts of interest can have costly repercussions. That's why leading organizations are ditching their old disclosure management processes for the solution built for today's workforce on tomorrow's technology.
Leading organizations know they must protect their business. It's a financial and operational imperative amid countless corporate scandals and heightened public scrutiny. With Questback, COI and disclosure management is seamless, audit-ready and delivers the invaluable insight your organization needs to perform its best.
Trust powers performance. Rethink the way you do COI and disclosure management with Questback.
$17 billion lost – the amount lost annually in the financial advisor industry alone

Economic Policy Institute
QUESTBACK. THE SMART CHOICE
FOR COI & DISCLOSURE MANAGEMENT
Integrate:

Embed transparency in your culture with a seamless, integrated solution. Stop waiting, get insights in days.

Protect:

Investigate, escalate, report. Get the insights you need to protect your reputation and business—all audit-ready.

Perform:

Reduce your risk, increase compliance and drive performance through a culture of trust and transparency.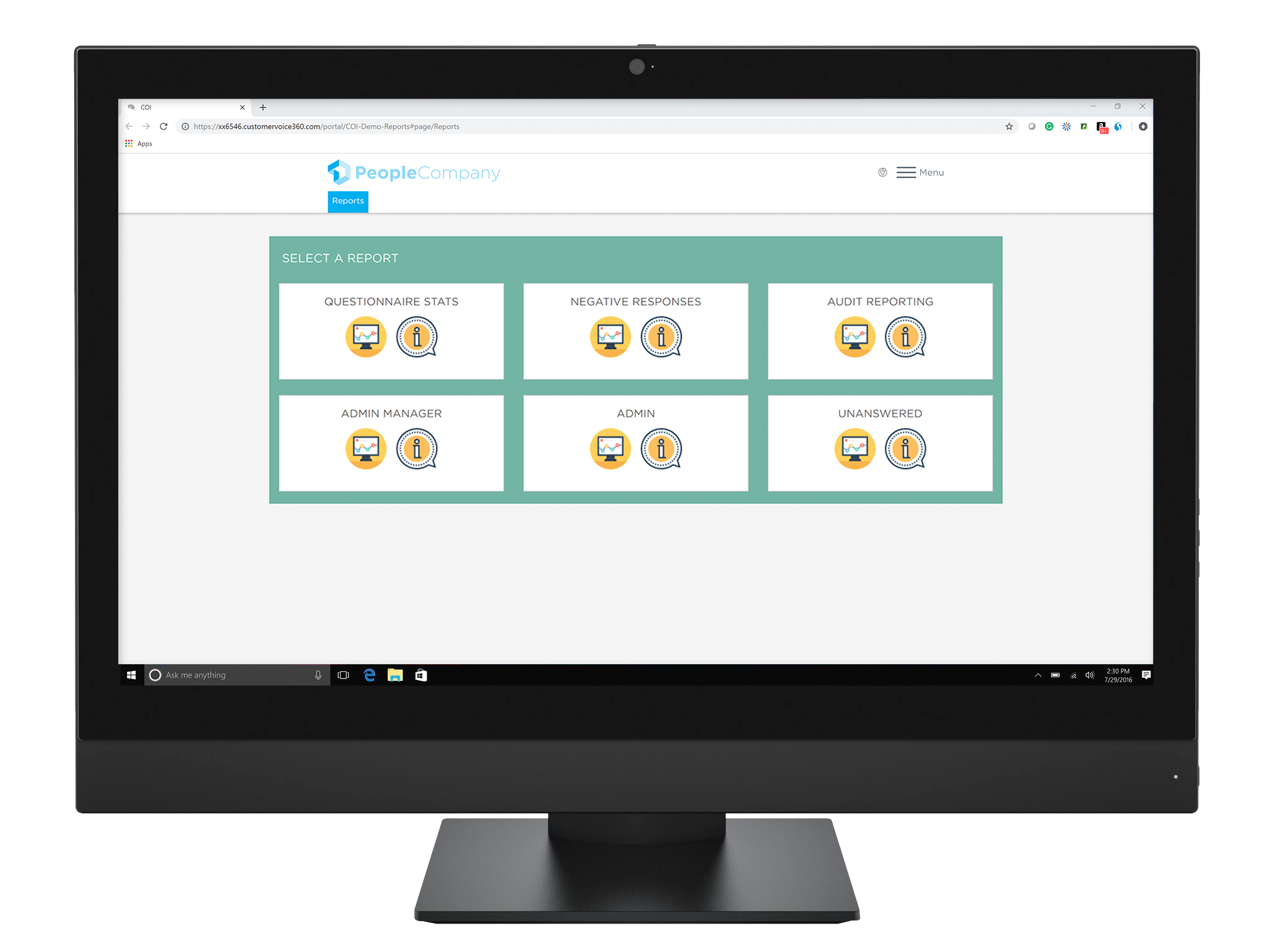 All businesses face risk. In today's hyper-competitive landscape, environmental, social and governance concerns should be at the forefront of any risk mitigation strategy.
Read More
Blog
In today's hyper-competitive and ever-evolving business landscape, there is a new modus operandi that organizations must not just address but embrace. It's time to build trust.
Read More
Blog Read More
White Papers