KEEP CUSTOMER FEEDBACK TOP OF MIND—AT ALL TIMES
TAKE YOUR CX TO THE NEXT LEVEL WITH CLOSED-LOOP CUSTOMER FEEDBACK
In today's digital age, as consumers, we have more choices than ever before. Our favorite brands get this. They prove this time and again by creating positive and memorable experiences with us. Ask yourself. What are you doing to put your customers at the heart of your strategy?
Lift customer experience. Unleash innovation
SURVEY CUSTOMERS AT THE PERFECT TIMES Get direct and specific feedback to share with your team
FIX PROBLEMS IMMEDIATELYRemedy bad experiences quickly to increase customer loyalty
IMPROVE THE CUSTOMER EXPERIENCE CONTINUOUSLYUse follow-up surveys to figure out additional ways to enhance the customer experience
7 STEPS TO RICHER CX ANALYTICS
Your organization can't reach its full potential when customers aren't happy. Learn how you can leverage data to ensure optimal customer experiences—every time.
The strongest feedback loops do more than just connect customers, the front line, and a few decision makers in management, however; they keep the customer front and center across the entire organization.

The Harvard Business Review
Whistleblower Demonstration
Video
QUESTBACK'S CLOSED-LOOP CUSTOMER FEEDBACK
BUILD YOUR RELATIONSHIPS AND CUSTOMER LOYALTY
It's one thing to ask your customers to share their feedback with you. It's quite another to actually listen to what they have to say.
Questback's complete Closed-Loop Feedback platform gives you, your managers and your agents the means to act on customer feedback then and there. Imagine slashing the time it takes to respond to their questions and concerns. Imagine how that would impact your ability to propel change.
Wow your customers. Grow the customer experience.
If managers don't have a steady flow of direct customer feedback, tight budgets and other constraints can lead them to focus on departmental goals and to shunt customer experience to the sideline.

Bain
CLOSED-LOOP FEEDBACK GIVES YOU
Simplicity: Manage multiple customer issues from one central portal
Openness: Resolve conflicts by communicating directly with customers and increase loyalty
Automation: Reach out to customers automatically and at the appropriate touchpoint
Warning signs: Identify unhappy customers before it's too late and share their experiences with your team
Visualization: Monitor comprehensive dashboards to gauge real-time customer sentiment and continually improve customer service outreach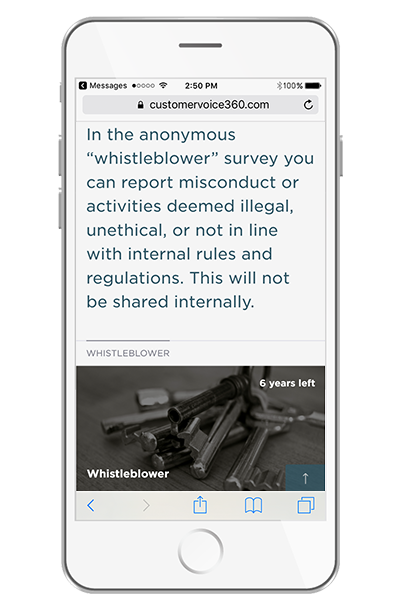 REACH OUT AT THE PERFECT TIME
Connect with customers at appropriate touchpoints automatically to let them know you're listening.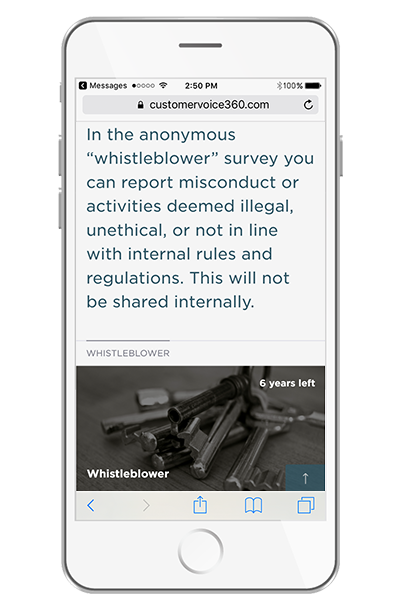 GET DEEPER INSIGHTS
Act on deeper, more specific insights that simply can't be collected through traditional customer satisfaction surveys.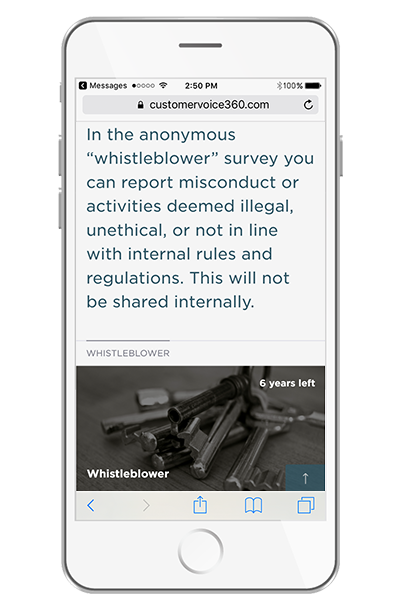 KEEP TOP TALENT ENGAGED
Make it easy for your employees to resolve customer issues with a modern and intuitive feedback platform.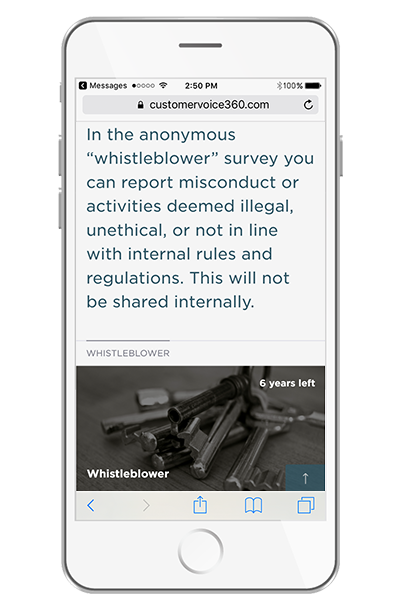 TRACK YOUR PROGRESS
Measure the success of your customer service outreach and identify what you can do to get even better.
CLOSED-LOOP FEEDBACK CAN HELP YOUR ORGANIZATION INCREASE CUSTOMER LOYALTY, DRIVE EMPLOYEE ENGAGEMENT AND GENERATE MORE REVENUE
Request a Tailored Demo Now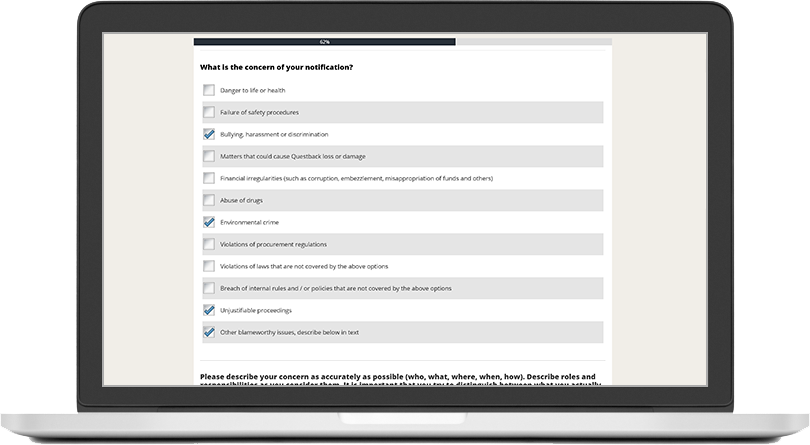 DON'T JUST ASK FOR CUSTOMER FEEDBACK. ACT ON IT.
Questback's Closed-Loop Feedback platform can help your organization transform the customer experience.
If you want to win on customer experience and systematically increase customer loyalty, you've got to maintain ongoing customer feedback.
Read More
Blog The importance of delivering excellent customer experience has risen up the executive agenda. No longer is it about solving low-level customer service issues - it is now an essential part of achieving an enduring competitive advantage.
Read More
White Papers