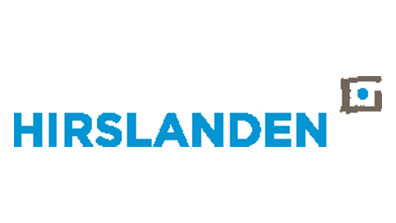 Cologne, 3rd February 2020 – Satisfaction creates trust. The customers of Hirslanden Group entrust their health to the clinics and their employees. Therefore, patient satisfaction is one of the top priorities for the Private Hospital Group. Using Questback software, Hirslanden interviews its patients regarding their level of satisfaction with their stay at the clinic and utilizes the results for sustainable quality management to ensure the highest possible patient benefit.
Hirslanden Private Hospital Group offers a comprehensive range of services covering all stages of care – from basic care to diagnostics and highly specialized medicine at an academic level. The ultimate goal of the organisation is to maximize patients' benefits and to strive for improving the level of satisfaction. Thus, Hirslanden attaches great importance to its highly developed quality management system, which especially focuses on patient surveys determining their satisfaction with the stay at the clinic. This way, the clinics are able to address individual needs as well as to constantly increase patient benefits.

The level of satisfaction is determined using a comprehensive set following each visit of a Hirslanden clinic, covering a number of factors like the care provided by the doctors, the catering as well as the cleanliness of the room. The survey is conducted regularly, promptly and in all Hirslanden clinics.
As a software partner, Questback supports the Hirslanden Group regarding the patient survey since the mid of 2019. The flexibility of the survey software enables Hirslanden to adapt the questionnaire to its individual needs as well as to its corporate design. Additionally, the invitation process was streamlined and automated in order to make the patients' feedback experience as smooth and attractive as possible – guaranteeing data protection and data security throughout the entire process. The result is an integrated process that encompasses all Hirslanden clinics.

"The patient satisfaction survey is a key component of our quality management," said Dr. med. Christian Westerhoff, Chief Clinical Officer, Hirslanden AG. "We are proud of the excellent results that we have been able to achieve so far, but we strive to continuously improve. The goal was to make the entire survey process more effective and also to modernize it. We chose Questback as our technology partner due to the flexibility of the software solution as well as the guarantee of data security."
Since the survey was introduced, more than 33,899 patients have already evaluated their stay in a Hirslanden Group clinic. 90 % of the respondents stated that they were satisfied with their stay, 91.5 % would even recommend Hirslanden to others.
The first fully automated survey wave using Questback software was conducted in October 2019. Over 8,300 patients were invited to take part resulting in a satisfactory response rate of 46 %. The next step will be to revise and shorten the survey content in order to tailor it even better to patients' needs.
"Hirslanden is leading the way in continuously monitoring and improving patient experience," said Matthias Frye, Regional VP Central Europe at Questback. "We are pleased to support Hirslanden with our software solution."
About Hirslanden
The Hirslanden Private Hospital Group operates 17 hospitals, many of which have an integrated outpatient surgery center and an emergency department, as well as 3 outpatient clinics, 2 day case clinics, 17 radiology institutes and 4 radiotherapy institutes. It is the largest medical network in Switzerland. With its 10,442 staff – including 510 employed doctors and around 2,303 affiliated doctors (as of 31 March 2019) – the Hirslanden Group offers a comprehensive range of services across all levels of treatment, from basic care through to diagnostics and highly specialized university-level medicine.
About Questback
Questback is the enterprise platform for Experience Management that helps organizations capture critical insights from their employees, customers, and the market. Using experience data and cutting-edge AI technology, Questback helps foster high-performing employees, convert leads, create high-value customers, build brands and increase profitability. Questback's flexible cloud offering allows organizations to easily integrate real-time experience data and social listening into their existing software solutions, including systems like Salesforce and Microsoft Teams. Founded in 2000, Questback's worldwide offices offer a breadth of expertise to customers across the globe, including complex privacy, compliance security, and modern cloud-based architecture. For more information, please visit www.questback.com or follow us on Twitter, Facebook or LinkedIn.
Try Questback
Questback is a leading Customer and Employee Experience solution that makes it easy to collect, analyse and take action on key stakeholder insights.