The case for the customer journey has never been stronger. Matched with innovative technologies, analytics, and clear ROIs, companywide focus and investment have been extensive. Once disjoined departments are now aligned; bridges span traditional silos; and cohesive CX programs have been implemented to ensure a seamless customer journey that meets and exceeds the customer's needs. But, in our focus on the customer journey, have we missed a crucial element? Have we missed the forest for the trees?
The Customer Journey Applies to the Employee Lifecycle
The Harvard Business Review, McKinsey, Deloitte and others herald the importance of the employee experience. The 2017 Deloitte Global Human Capital Trends states, "A strong employee experience also drives a strong customer experience." Given the importance of your employees, the same concept applies to their journey: the employee lifecycle. Mapping the employee journey and focusing on the employee lifecycle provides you with the chance to not only attract the talent you need to compete in today's markets, but also deliver a more sustainable customer experience. 
The employee lifecycle covers seven main stages, with each one providing different opportunities for business-critical feedback:
Stage One: Attraction
Competition for talent is fierce. And employees are increasingly demanding about where they choose to work. At the very start of the employee lifecycle, attracting the right talent is critical. You need to develop a strong employer brand that reinforces your vision, mission, and values. Ensure you are viewed as a great place to work. Listening and act on feedback is a cornerstone to this. Manage your online reputation actively and consistently, through social media and sites like Glassdoor.
Stage Two: Application
You wouldn't force your customers through a complicated, time-consuming process when they are buying from you; the same thing applies to the employee lifecycle. Start with the application process. Make it simple and straightforward, always treating people with respect. This includes responding to all candidates, even those that don't make it to interview stage. Unsuccessful candidates may well re-apply later to roles they are better suited to or even become customers down the line. Managing their experience is just as essential as those that you hire. Keep people informed, listen to their feedback and use it to improve this stage of the employee lifecycle.
Stage Three: Onboarding 
Successfully onboarding new employees is critical. How do you know your processes are right for the new employee journey? Ask for, and listen to, their feedback from the moment they join. Essentially, when hired, employees open the feedback loop; ensure you are listening. Utilize technology that makes it simple to collect their views across the employee lifecycle. For example, employee training and onboarding surveys can be implemented to collect and act on their feedback. Use this employee insight to improve the employee journey. New employees also provide a fresh perspective on how your company operates. Listening to employees at this stage of the employee lifecycle will also allow you to solve minor issues before they develop into bigger problems down the line. Ensuring a smooth transition is not only important for immediate productivity, but also for the long-term sustainability of the relationship. Too many companies wait until it is too late, the exit interview, to collect feedback.
Stage Four: Retain
About half a million U.S. workers left their jobs in the last quarter of 2016, an increase from 365,000 in the same period two years earlier. If you want to win the war for talent, you need to request feedback from them regularly and throughout the employee lifecycle, following best practices to keep them engaged. The old-dated annual employee survey is no longer enough – you need to open an ongoing dialogue and get insight regularly through pulse surveys and always-on feedback to meet today's employee lifecycle challenges. 
Stage Five: Develop
Once they are established in the business and have found their feet, employees need new challenges to continue their learning and development. This motivates them, boosting both engagement and productivity – a win-win for employees and the company. A lack of progression often causes employees to look elsewhere, hitting your bottom line and causing disruption when they depart. Like the annual employee survey, many companies are moving away from the annual performance review as it is simply not frequent or personalized enough to their needs and generate genuine insight. Gather feedback more frequently in addition to specific events, (e.g. promotions or after training courses), showing that you are acting on this employee insight to help develop your staff.
Stage Six: Exit
Many businesses fail to listen to employees when they leave. Yet, this is a vital part of the employee lifecycle and provides an opportunity to gather honest feedback from employee exit interviews. Make sure you manage exit interviews properly and professionally, analyzing the insight provided by departing employees. This insight could help you make improvements to increase your employee retention and improve your employer brand. Showing that you are still listening at this stage of departure in the employee lifecycle proves that you are committed to employee engagement across the whole journey.
Stage Seven: Alumni
Exit may close the loop on an employee's experiences, but other opportunities for feedback remain. The business world is fluid and interconnected; an employee leaving doesn't mean the end of engagement. In the future, past employees may rejoin your business, work for a customer or be asked for their opinion on your company by potential applicants. Make sure you don't forget this part of the employee lifecycle and use tools, such as social media and online communities, to connect with alumni and continue to listen to their feedback.
Businesses need to ensure they are focusing on the employee lifecycle, mapping and understanding the employee journey. Employees provide different types of feedback depending on their stage in the employee lifecycle, so be ready to listen to them. Create an employee lifecycle roadmap, ask for their feedback and use these insights to improve how you operate. Invest in employee lifecycle management technology to help you collect and act on feedback. You'll be able to better engage with your people and retain them for the long-term.
About the author
Stine Fjell | HR Domain Expert at Questback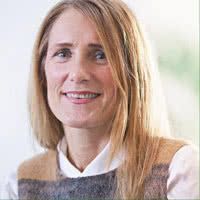 Stine joined Questback after working in-house as Head of HR for major brands, including leading Norwegian bank Nordea. As well as her strong HR experience she has extensive business knowledge, having managed within the banking and finance, Telecoms, Media and IT sectors. At Questback Stine works with some of the biggest companies in the Nordics, helping them use our powerful technology to listen to their employees and transform their organizations by acting on their feedback.